Hi guys,
I was sent the press release for these fun and very tongue-in-cheek tote bags a little while ago, and it got buried in my email. But I'm so glad I just rediscovered it to share with you guys!
These eco friendly bags are made by Parisian brand
Maude & Tilda
. They're made of 100% unbleached and undyed heavy natural cotton canvas, printed by hand and using only environmentally friendly dyes. And they are a must-have for any fashion concious gal on a budget: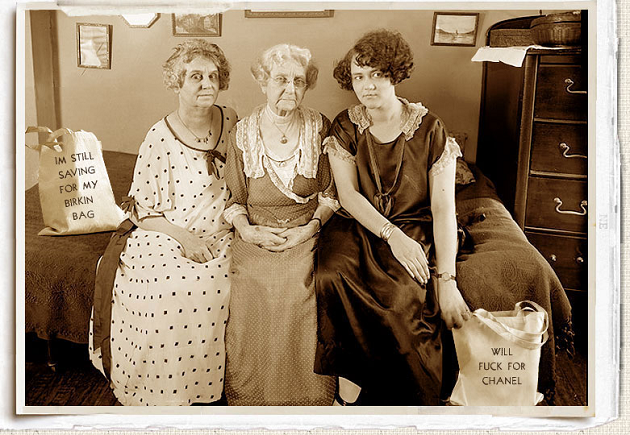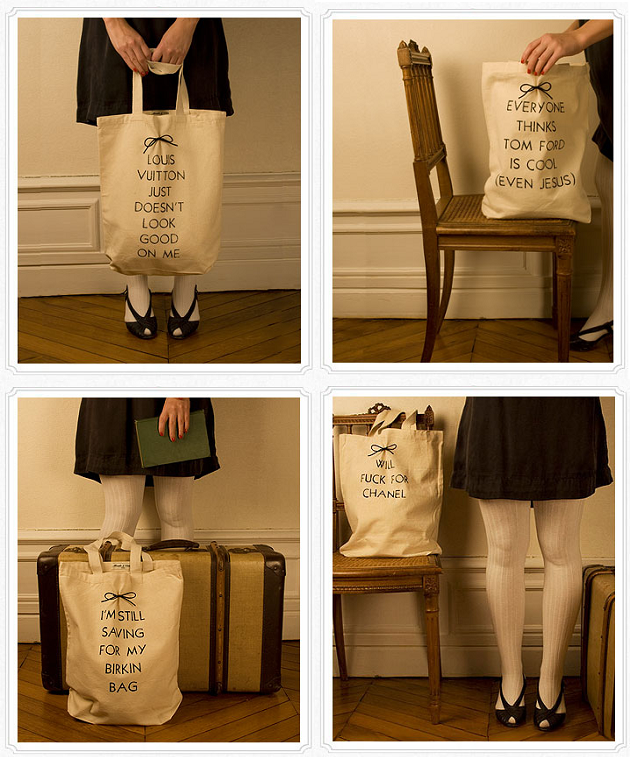 At $45 (USA) they aren't cotton tote bag cheap. But for their cool factor alone, they're worth every penny! I've just ordered the Chanel one, and cannot wait for it to arrive. With this folded into my handbag I have guarenteed style status
and
I won't ever need to use a carrier bag again: it's a win-win situation!
Love Tor x