Hi guys,
I love a ballerina pump as much as the next girl: they're pretty, easy to wear, practical, and they go with just about everything. But when I saw these
stunning glittery pumps
from Pretty Ballerinas my tummy flipped over a little. Ok, so they're a little girly: but it's Christmas! When else can you wear ballet pumps covered in glitter and topped off with a big pink bow?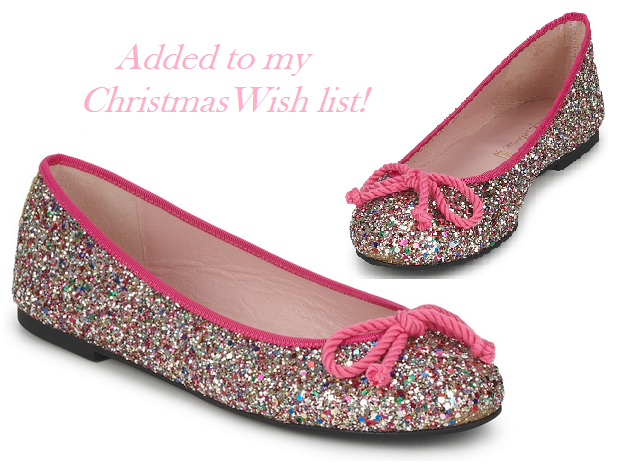 Pretty Ballerinas have a great selection of pumps
including a pair of leopard print ones topped with a big black cord bow, which normally would be my first choice. But as it's the season of glitter (and as I'm planning on avoiding wearing heels as much as possible this Christmas) it's these little girl-style pink ones that are calling my name.
If you want to get your hands on a pair of these in time for the holiday season then they can be yours for the princely sum of £87.19 (they currently have 20% off in the Spartoo pre-Christmas sale).
Love Tor x
*Post written as part of a partnership with Spartoo shoes