Hi guys,
Christmas Eve (and the last shopping day before Christmas) is just two weeks away. I've been ploughing through my Christmas shopping, and only have two people left to buy presents for! But if you're still looking for Christmas gift ideas then I am going to spend this week bringing you some inspiration. First up are a range of
wooden watches from Jord
: No, you didn't read that wrong. These are watches made of wood, which makes them incredibly lightweight and easy to wear. And I like them so much I'm recommending them to you guys!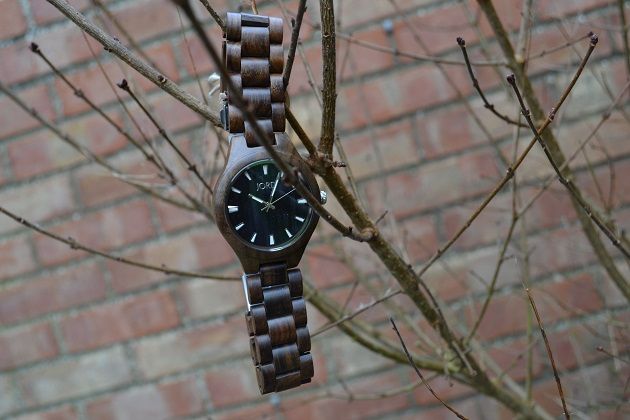 When I first read about the idea of wooden watches I was sceptical. As a watch addict (and owner of nearly a dozen high quality watches) I wasn't sure a watch made of wood would stand up to the test of time: to the daily battering I seem to give my watches when I'm baking, painting with the baby or banging about doing DIY, for example. But actually I was wrong, as this watch is incredibly hardy. It also looks much sleeker than I had expected: it's smooth and sleek rather than coarse and textured, though of course you can see immediately that its made of wood. And I love the coarser more textured wood used in the watch face: it really drives the 'wooden watch' message home without chaffing your arm whilst you wear it!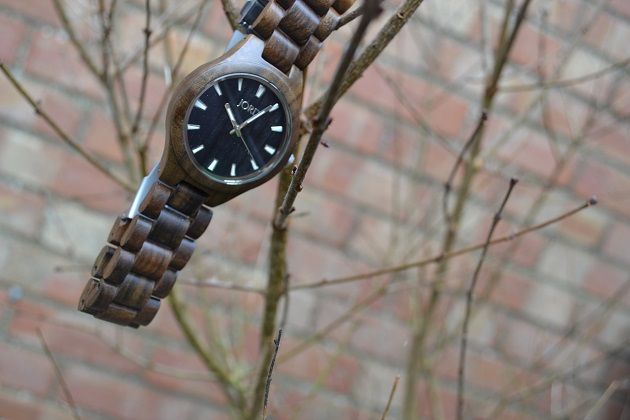 Another thing that impressed me about this watch was the speed at which it was delivered (important for last minute Christmas shopping). This watch was shipped all the way from America, and yet it arrived in just four days: that's faster than the Amazon order I placed at the same time!
So who am I recommending these watches as Christmas gifts for? Well I think they would make a great unusual gift for the man in your life (I know my husband
and
my dad would both love these) and perfect presents for any eco-conscious, environmentally friendly family members too.
There are lots of different styles, colours and models available: so whether you want something streamlined or chunky you'll find your pick. I opted for the Fieldcrest model in Black. You can
get your own for $120 right here.
Love Tor x
*I received a watch for the purpose of this review but all thoughts are my own