Hi guys,
I really loved the Timur Kim collection for AW13, which was so feminine that it only featured two pairs of trousers: the focus was very much on skirts and dresses. In fact, it felt like a Spring Summer collection, with it's strapless prom dresses, light and airy colours, and lack of anything discernibly warm: like a coat or a jacket!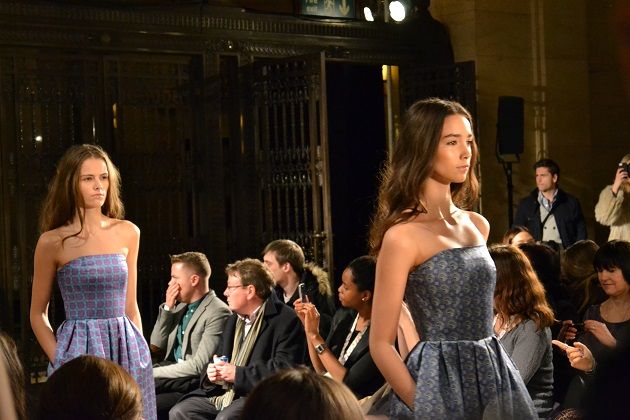 To me the collection had a very vintage, prairie-like feel to it. This was emphasised by the models eschewing heels in favour of gold and tan brogues: lending them the look of a farm girl in the war years! The shoes were a contrast to the feminine silhouettes of the dresses, but it worked really well.
This collection was a curvy girls dream, as most of the dresses had full skirts and were accentuated at the waist by soft belts in the same fabric as the dresses: so easy to wear and they looked fantastic!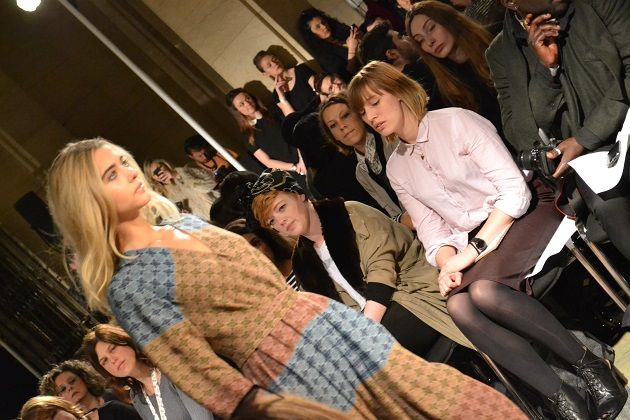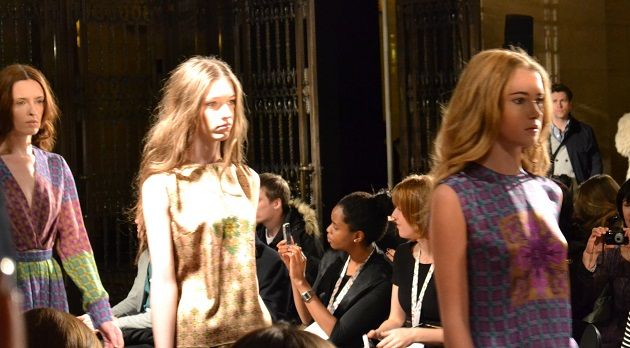 In beauty terms, make-up was understated and minimal. And I fell head over heels in love with the tousled deconstructed curls created by the hair stylists: I know this was an Autumn Winter collection, but it would be a perfect look for this summer, and is definitely going on my inspiration board!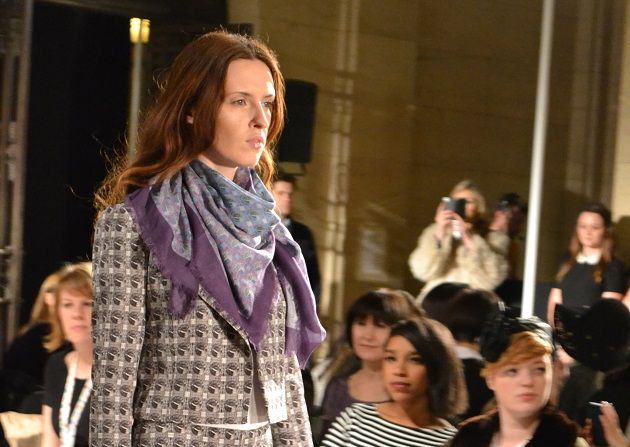 I can understand why there is such a buzz around Timur Kim: I was almost sad when this catwalk show was over. My prediction is that it would be long until this designer leaves Vauxhall Fashion Scouts and progresses to the mains shows at Somerset House: onwards and upwards to bigger and better things!
Love Tor x