Hi guys,
I'm a self confessed dress addict (the blog title is probably a dead giveaway of this!) so whenever I see a new look book or stack of product shots, my eyes immediately make a bee line for the dresses. The glitzier the better: and nevermind the fact that I don't actually have anywhere to wear them! So when I saw the latest spring/summer press images from
ASOS
I did my usual 'look at the pretty frocks' trick. And I definitely wasn't disappointed!!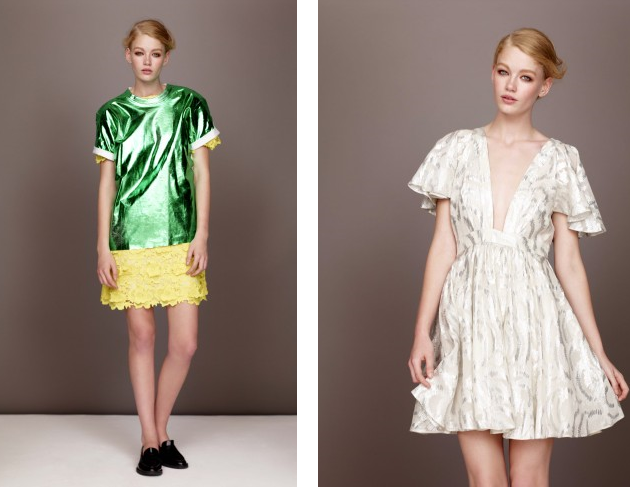 Green shift dress with 3D flower lace, £120
Metallic deep plunge skater dress, £45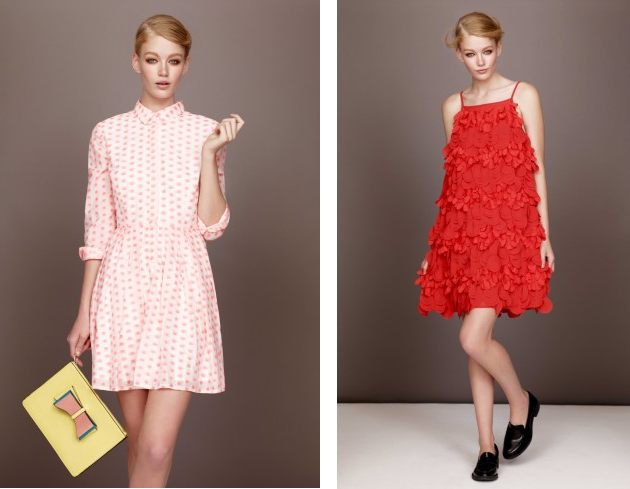 Fluro spot shirt dress, £50
Red mini dress with laser cut flowers, £150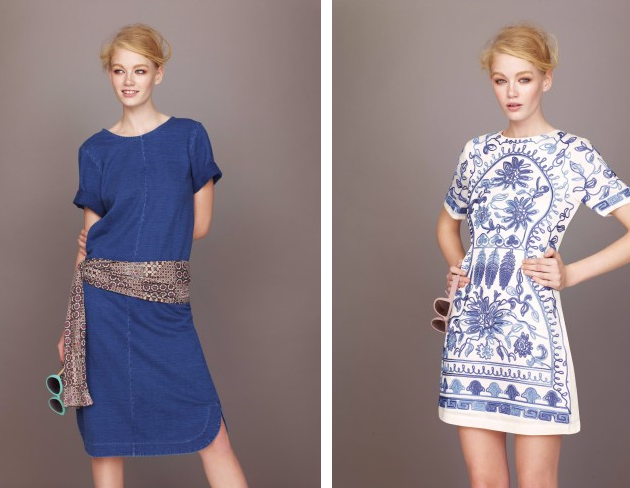 Denim look oversized shift dress, £35
Shift dress with cornelli trim, £85
The dresses on my "must-have immediately" list are the denim oversized shift and the pretty pink fluro shirt dress (my particular favourite!) Both would be perfect for just throwing on with sandals for a put-together, pretty summer look; and it's this ease that is my favourite thing about wearing dresses. My favourite dress from the full selection above is the green lame' and yellow lace number: I know it would be unflattering on my figure (because its so shapeless) and lets face it, when does someone wear something like that anyway (?) but nonetheless it immediately caught my attention, and I think it looks great!
Which of my selection is your favourite? What do you think of the new selection of spring/summer dresses from ASOS? As always, I'd love to hear your thoughts!!
Love Tor x