Hi guys,
Getting ready for day one of London Fashion Week was something of a harried affair for me - not only did I have to get up and leave Norwich at the crack of dawn, I also had to dress, feed, and settle the baby at the same time. Nightmare! However I did manage to throw some semblance of an outfit together, and I actually think I looked alright. Even if we did take the photos at the back on an NCP car park, because we were running so late!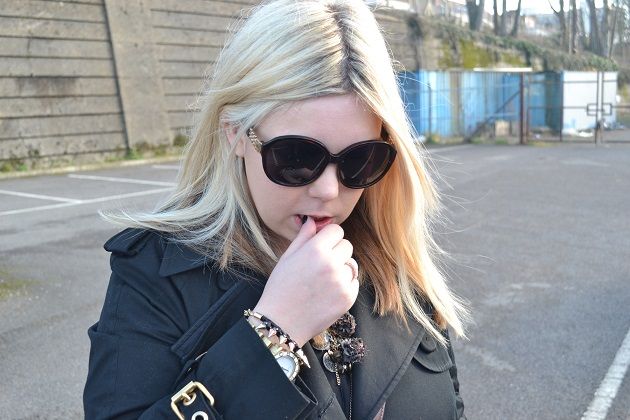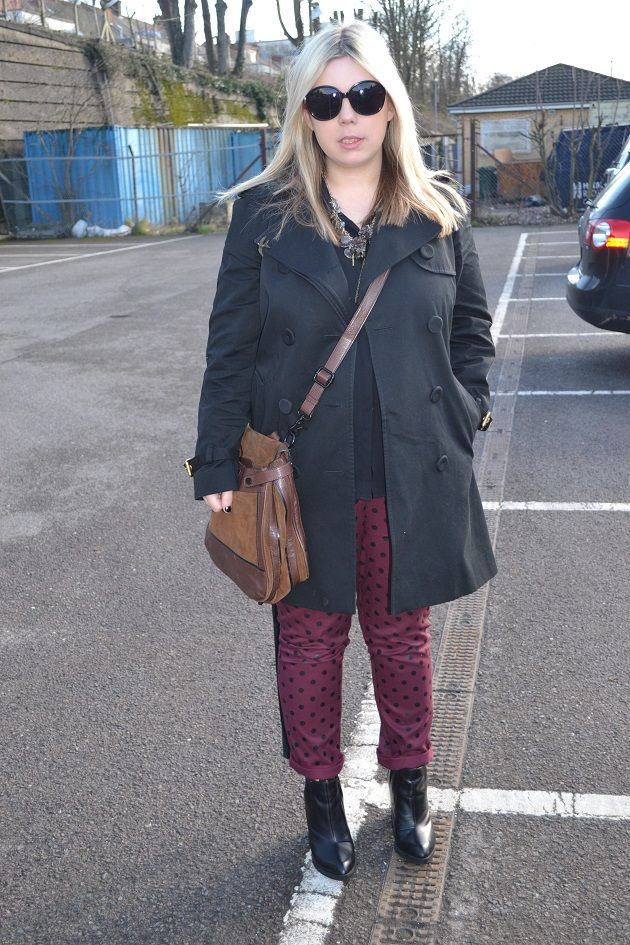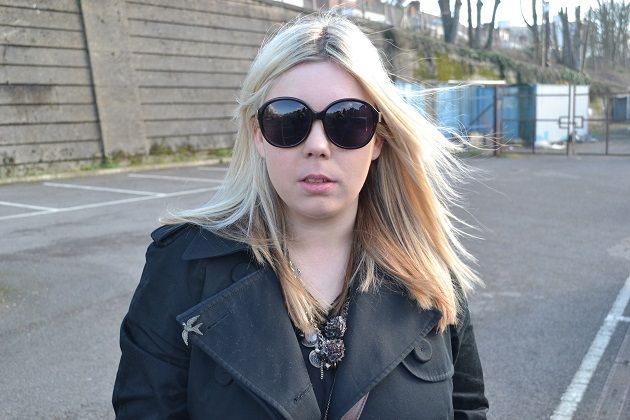 Coat, Stella McCartney. Trousers and boots, Topshop. Blouse, H&M. Necklace, All Saints. Sunglasses, Rock and Replublic via TK Maxx.
Bag, BCBGMaxAzria via TKMaxx.
The patterned trousers were a big move for me, as I'm so self conscious of my thunder-thighs, I never wear anything other than black tights/leggings or jeans on my legs. But I loved these when I saw them in the Topshop sale, and at £10, how could I resist?!
I was planning on wearing my studded leather jacket (which looked great with this outfit, even if I do say so myself!) but when I got to London it was so cold that I threw on my Stella McCartney mac, which was luckily on the back seat of the car. Not as on-trend as I would have liked, perhaps, but at least it's a style classic and I was definitely glad to have it when the wind started biting whilst I was queuing for the shows! And this was another bargain - I got this last year from the Stella McCartney sample sale for £90!
Did you stream or see any shows at London Fashion Week yesterday? Or are you avoiding the LFW circus altogether this weekend? And if so, what are you doing instead? I'd love to hear all about it!
Love Tor x