Hi guys,
Another day, another look book, but this one has left me so excited that it's made me feel a little tingly! Alice Temperley's new diffusion collection for John Lewis launches on 4th September, and it looks great. This is the kind of designer collaboration that gets me excited: not celebs playing dress up, but designers I wish I could own at considerably more affordable prices!
Don't take my word for how covetable it all is though, check out some highlights from the look book, and then watch the new ad for the collection, which isn't out yet, but really does do the collection justice. It has the whimsical but grown up feel that, for me, is the Alice Temperley signature. I predict that my credit card is about to take a real bashing.....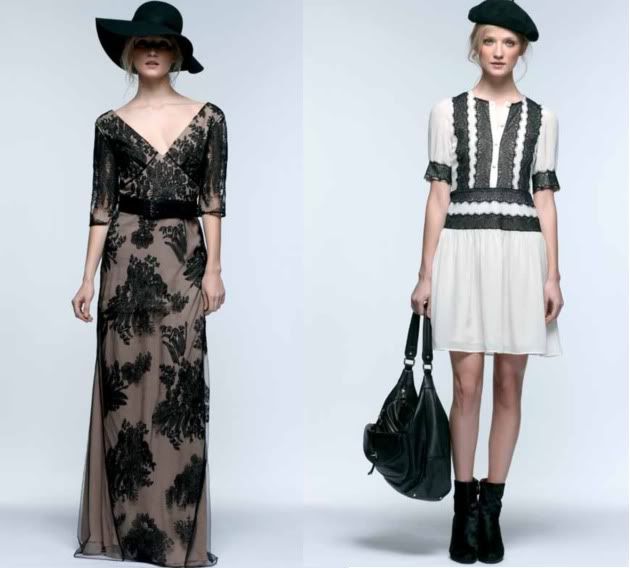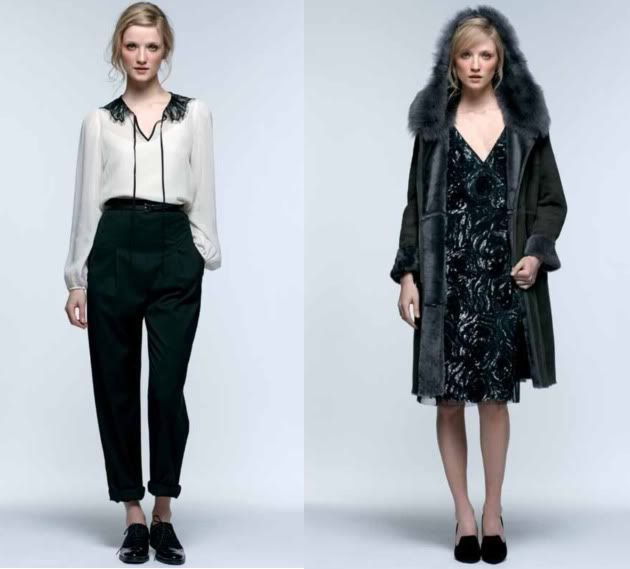 Look one: Black double layer lace maxi dress, £249. 70s hat, £tbc.
Look two: Ivory contrast lace trim silk dress, £160. Black leather shoulder bag, £255. Black pony foxglove boots, £195.
Look three: Ivory lace collar silk blouse, £95. Black high waisted trousers, £99. Black skinny leather belt, £40.
Look four: Grey shearling coat, £999. Black and mesh beaded dress, £199. Black 'hazel' heels, £140.
Here are some of my favourite pieces from the collection, and how I would style them up and create an outfit from them, using some pieces from the rest of the new season John Lewis range.
I went for a casual day time look, because I need to justify buying these lovely designer pieces when 90% of my day will involve pushing a pram and attending mum and baby groups! But frankly, I just can't wait to get my hands on the Somerset collection. Every single piece looks amazing: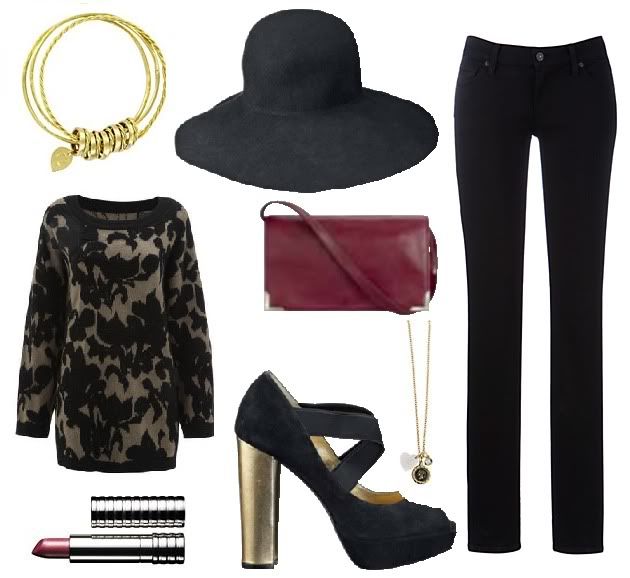 Black 'wisteria' suede court shoes, Somerset collection, £140
Black 'aroma' 70s hat, Somerset collection, £tbc
Red 'clover' leather travel clutch, Somerset collection, £135
Black and beige jacquard knit jumper, Somerset collection, £89
Clinique long last lipstick, JohnLewis.com,£16.50
Made pindwa ingi bangles, JohnLewis.com, £30
7 for all mankind straight leg jeans, JohnLewis.com, £180
Swarovski crystal pendant, JohnLewis.com, £65
The
Somerset collection
launches exclusively instore at John Lewis from 4th September. What do you think of the collection? And will you be heading to your nearest John Lewis store to get your hands on any of it?
Love Tor xx