Hi guys,
Now as you all know, I am a massive fan of chunky costume jewellery. The chunkier the better! But one of my new year's resolutions was also that I wouldn't be buying any more cheap high street jewellery (no more green fingers, no green wrists) and so far, apart from the few small slip ups, I've managed to stick to it.
Instead I've been buying less pieces of jewellery, but making sure they are better quality. Jewellery that's built to last! That means that most of the time chunky jewellery is out of the question: who can afford good quality jewellery that is as bulky and heavy as some of my favourite costume pieces? It's just bad maths! So instead, when it comes to necklaces and bracelets, I have taken to buying more slimline, but still gorgeous and interesting pieces and wearing them stacked high and layered. These
Pandora Bracelet
are perfect for that, and because they're like the modern version of a charm bracelet, you can add to them to make them more bulky as you go along.
Here are some of my favourites: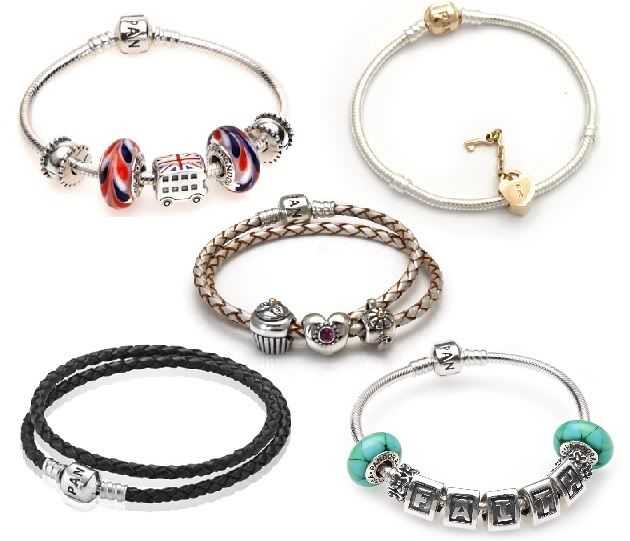 Best of British bracelet, £205
Double woven black leather and silver bracelet, £45
Silver and 18ct gold lock bracelet, £535
Complete faith bracelet, £295
Tea for two bracelet, £170
What kind of jewellery are you wearing at the moment? Do you wear costume jewellery or 'real' jewellery? And finally, there's that timeless jewellery question: are you a silver or a gold kind of gal?
Love Tor xx
*This is a sponsored post