....And they can all be found at your local TKMaxx store!
Hi guys,
As you already know, I'm a committed bargain hunter: I love the thrill of finding something special at a discounted price. That's why my favourite place to shop is
Bicester Village
, I'm addicted to car boot sales...and I just can't resist all of the Christmas stocking fillers from
TKMaxx
.
So I couldn't resist when, a couple of weeks ago (sadly, after I had bought most of my stocking fillers) TKMaxx invited me to their Charing Cross store to check out their selection and pick out some of my favourites to share with you guys. I already loved TKMaxx, and having seen the gifting section, I was more than impressed with the variety, quality, and the massive discounts!
Stocking fillers don't have to be just chocolate coins from M&S and socks with snowmen on from Gap. For the same money, you can get gorgeous presents your recipients will really love. With that in mind, here are my picks of presents that will cover nearly everyone on your list. And the best thing?
They all cost under £20:Stocking fillers for her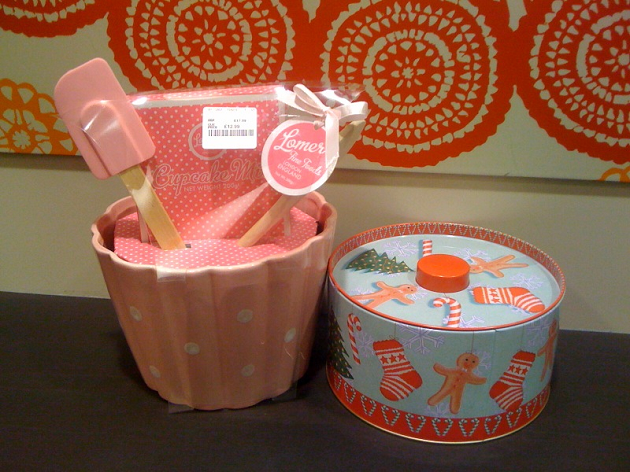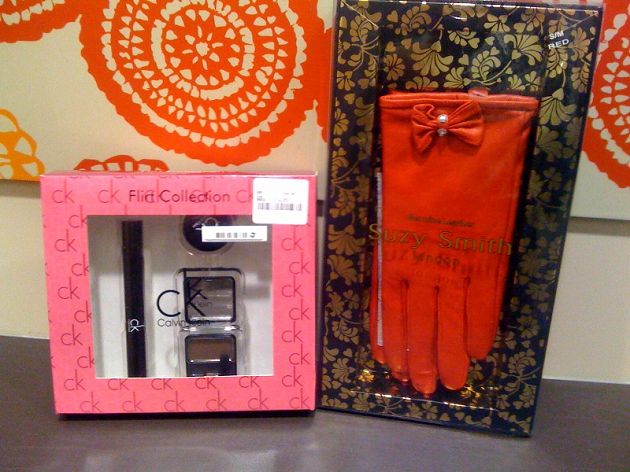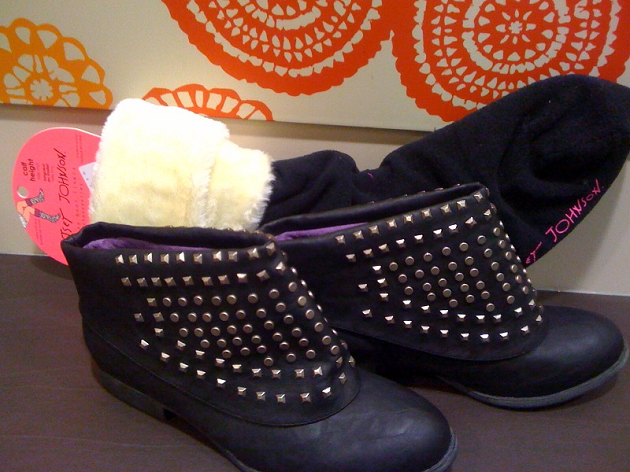 Cake making set, £12.99 (RRP £17.99)
Cookie tin filled with cookies, £4.99
Slippers, £7.00
Fondue set, £8.99 (RRP £16.99)
Make up set, £12.99 (RRP £44)
Leather gloves, £14.99 (RRP £35)
Boot liner socks, £5.99
Leather boots, £19.99

Stocking fillers for him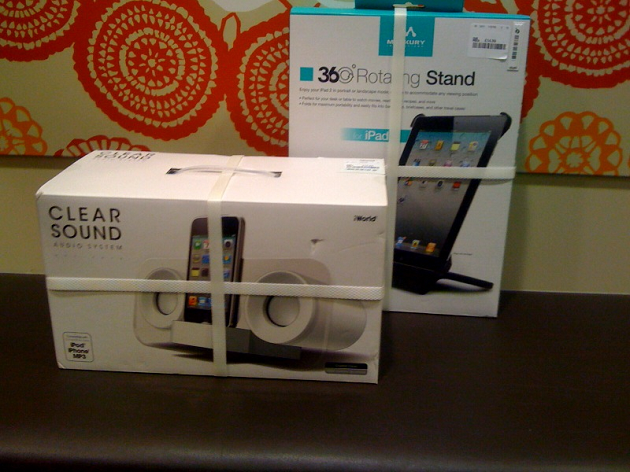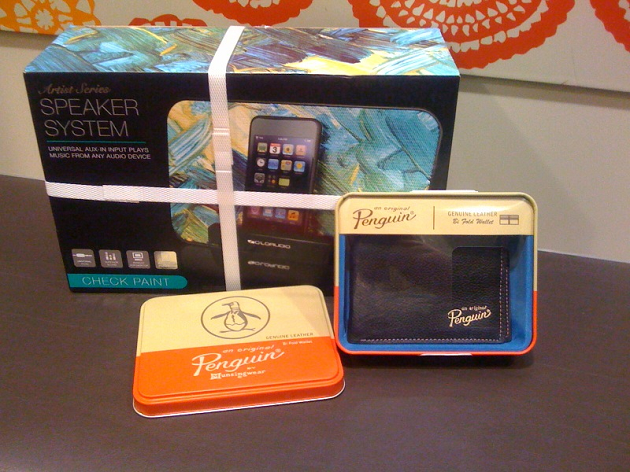 Ipod speakers, £12.99
Ipad stand, £14.99
Ipod speakers, £12.99
Leather wallet, £14.99
I was so impressed with the present selection that, after first going home to think about it, I popped back and picked up the biscuit tin (full of chocolate chip cookies) for my mum, and the ipod speaker dock for Mike!
I've already finished all of my Christmas shopping: in fact, I'm so organised I wrapped my last present this morning (smug much?)
The Christmas budget was pretty tight this year, but with some careful shopping, clever bargain hunting, and spreading the cost, I managed to get what I wanted for everyone. I think that's the key to Christmas shopping this year: most people are still buying as many presents as before, but they're being much more careful about what they're spending on them and where they're buying them from.
Have you finished your Christmas shopping yet? And worse still, have you started the dreaded wrapping?!
Love Tor xxx