Hi guys,
Well, Christmas is sadly over, although I'm not ready to hide the Quality Street tin just yet! I've had a fantastic Christmas. For me, Christmas is all about little luxuries. Having Harrods cheese instead of the usual Cathedral City (thanks Mum!), eating your body weight in yummy chocolates, wearing my favourite perfumes everyday (am I the only one that normally has a cheaper everyday perfume?), and having calorie laden snacks whenever you want them, guilt free!
I was treated to a new Steve Madden cover for my ipad, the Marc Jacobs watch I added to my Christmas gift list (the hints work!), two perfume gift sets, some gorgeous candles, Betsey Johnson pajamas and slippers, a new leather filofax (I couldn't live without mine), a Vivienne Westwood purse, a Lanvin pen, and much much more.
And the biggest luxury of all this Christmas? Taking time out without focusing on work, to just spend with my family. Especially the smallest member of all: meet little Bertie, who's just 7 weeks old! I am one very proud aunt!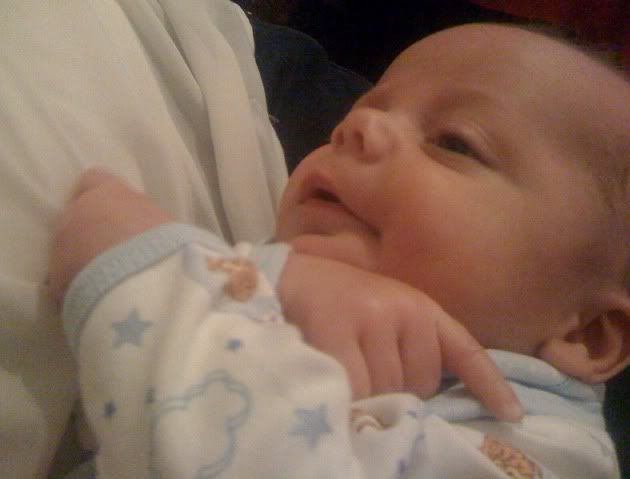 I know I'm biased, but that is one seriously beautiful baby boy!
So, what did you get up to for Christmas? And did Santa bring you everything you wanted?
Love Tor xx