Hi guys,
I seem to find myself popping over to Westfield (the big London shopping centre) more and more: it's so convenient to have all my favourite shops under one roof, and its only 6 stops on the central line from my office - score! Last night I headed over to Westfield because Italian jewellery co (and my new favourite obsession)
Gogo Philip
have opened a stand alone jewellery store there (on the first floor just outside Uniqlo, if you feel like popping along) and I just had to check it out.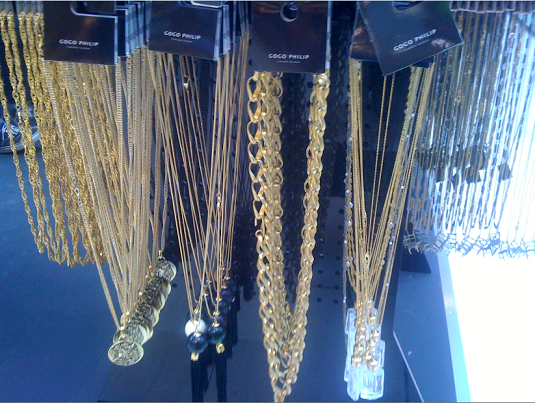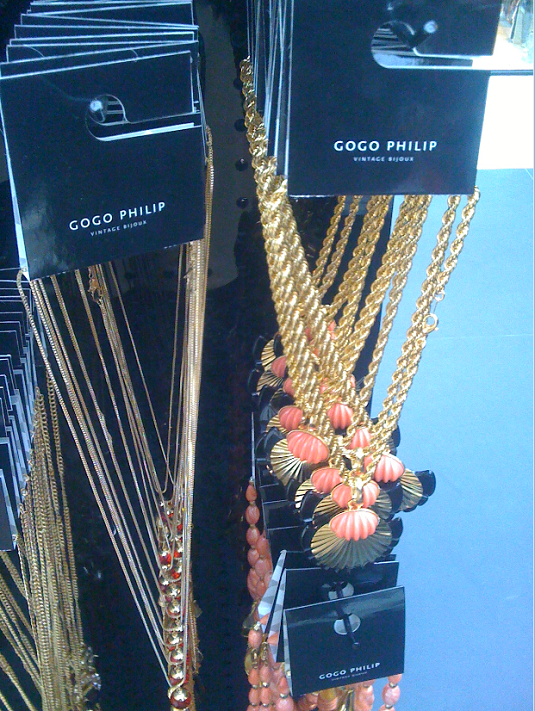 I can't believe how inexpensive the jewellery is: Topshop prices (or less) but for more unusual and unique designs. The problem with Topshop, much as I love it, is that everyone is always wearing it, so you risk looking exactly the same as everyone else. This isn't a problem with the Gogo Philip stuff!
Some of the jewellery is just too cool for school (and way too cool for me!) As much as i'd love to be able to pull of a necklace with a moustache pendant, or mismatched earrings, I fear i'm slightly too old, and slightly too untrendy. I love their newest collections: Art Deco angular inspired pieces in fabulous bright gold with accents of shiny black, coral, or turquoise. You're going to see a lot of pictures of me wearing the oversized coral-detail necklace above this summer: I just couldn't resist it. Coral is such a great jewellery colour: I may well have to go back and buy the long strand of coral beads as well! Could Gogo Philip be the brand that forces me to hit the shops? Quite possibly...
Love, Tor xx