Hi guys,
I hope i'm not jinxing anything, but can you believe the incredible weather?! I can't believe it's only early April! Fingers crossed this holds out for the impending double bank holidays.
This is just a quickie post to show off what i'm wearing today. My first truly summery outfit of the year definitely needs to be documented-even if I did put footless tights underneath my dress for a reassuring burst of added warmth: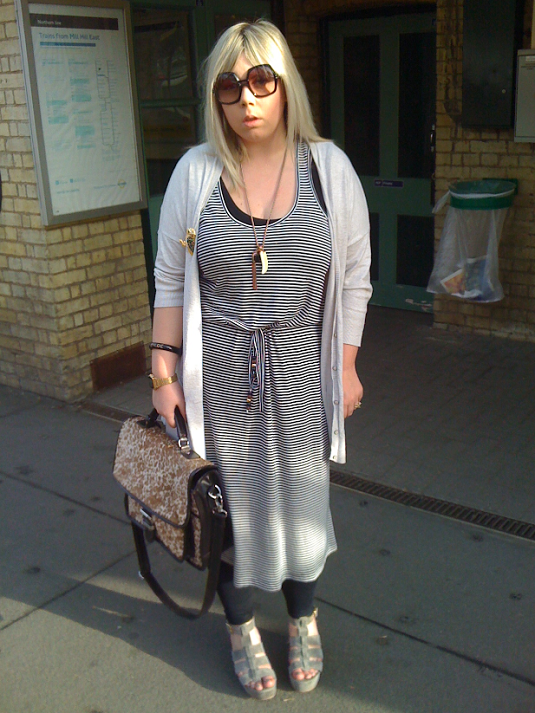 I'm wearing a stripey midi dress, that I picked up from the Monsoon outlet in Bicester village on Friday. I actually got this for my over bikinis on my honeymoon but I think it's perfect for hot days in the city too. The suede wedges are from River Island, the bag is from Debenhams (I haven't stopped using this since I bought it!) and I picked up the sunglasses from a car boot sale yesterday for a bargain 50p! They are original 70s one which a lovely old lady was selling because "they're too modern for her now." Love it!
I'll show off more of my Bicester buys in another post later today: I got plenty of great summer buys from the Monsoon/Accessorize outlet that I can't wait to share!
Love, Tor xx