Hi guys,
Sometimes it takes looking at a photograph to realise just how badly you need a haircut! My fringe is definitely in need of trimming, and my colour is looking in need of refreshment too: definitely another addition to the to-do list!
Bad hair day or not, I still need to get dressed in the morning. Here's my daily wear, and i'm pleased to say that for an outfit I threw together in less than 10 minutes, I really love it: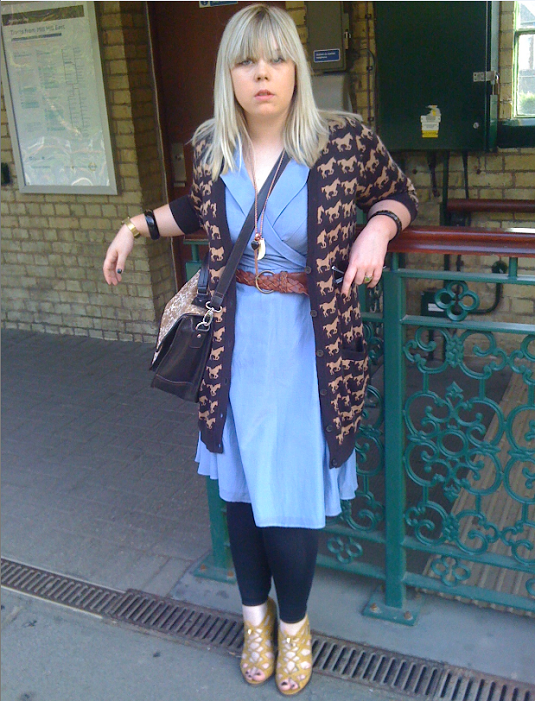 I'm wearing the dress I got from Pepperberry (it fits like a dream!) with my horse cardigan from H&M, my Debenhams satchel (I know its been in every picture for weeks!), a belt from primark, and mustard sandals from River Island.
I think because of the mix of tan, mustard, and bright fresh blue, the whole outfit feels very seventies. I love this pepperberry dress: it's definitely a new favourite, and i'm tempted to go and buy the very same dress in black! It fits like a dream, hugs my curves in all the right places and, shockingly, doesn't squash my boobs at the same time! It's a wonder dress!
Love, Tor x