Hi guys,
Here's part two of my rundown of the shoes every girl really should have in her wardrobe: I believe that with just 6 carefully selected pairs of shoes, you can have a shoe for every possible occasion. Today we're talking about a really good quality pair of leather pumps.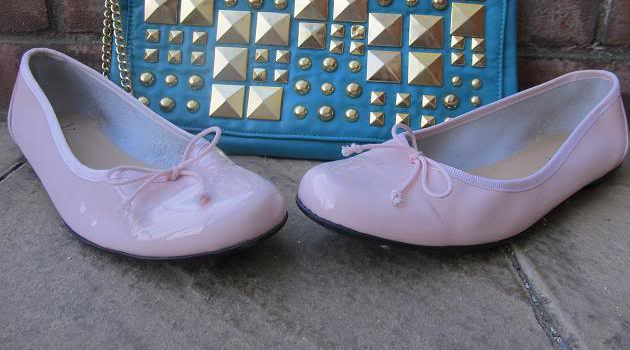 You don't need me to tell you about the importance of having a decent pair of pumps. I'm yet to meet a girl that doesn't own a pair: they're so easy to slip on and they look great with jeans, leggings, tights...well, pretty much anything. You can wear them for work and at the weekend. They're also available everywhere, and cheaply too. That means that quite often our shoe wardrobes are full to bursting with those bargain £6 pumps from Primark that fall to pieces after three wears and leave you with wet toes in the winter. But pump wearing doesn't have to be that way!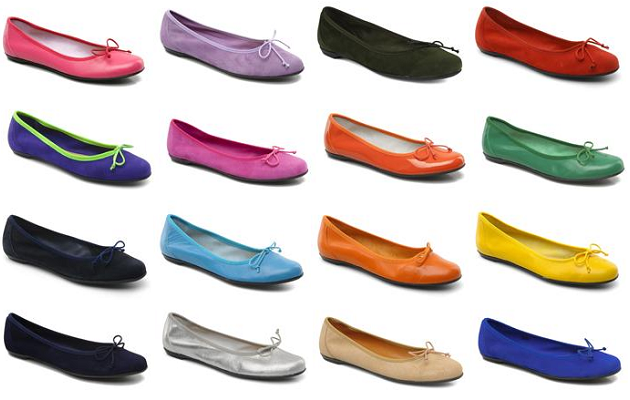 So would you believe me if I told you I'd found the perfect pumps? Yes at £48 they're a little more expensive than their high street equivalent (but still an affordable price) but they are leather, flexible, have moulded rubber soles, and are the most comfortable pumps I have ever worn. I'm talking about the
Valensi Vega
pumps, which are available from
Sarenza
. They come in 42 different colours, and as a proud owner of four pairs of them, I really can't recommend them highly enough!
I think it's better to own one or two pairs of really good quality leather pumps than it is to own seven or eight pairs of cheap leaky pumps (can you tell I spent alot of my student years being scarred by wet cheap-pumps feet!) It's also good fashion maths: I've owned my oldest pair of Valensi's for nearly 2 years of pretty intensive wear, and they still look just as good now as they did when I got them. That's £48 well spent when you think that the average £10 pair of pumps only lasts a couple of months!
Love Tor x