Hi guys,
It's officially November! That means it is officially the month we will be having this baby - it feels like I've been waiting forever! But it's not time to get ahead of myself and think about next month when I haven't told you what I did last month yet.
Here's what I got up to in October: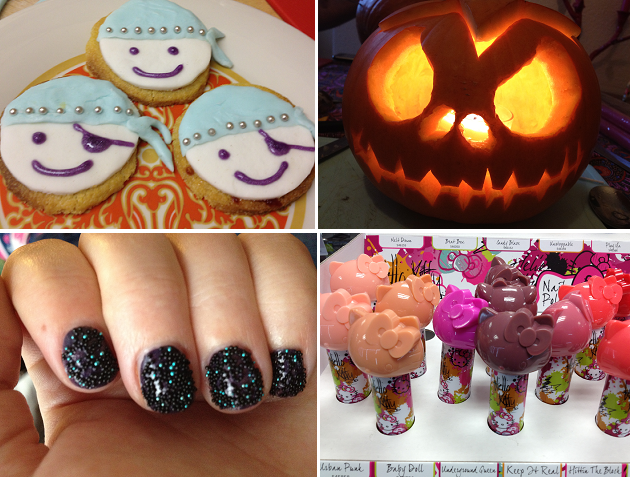 Carving pumpkins
- You can check out my tutorial on how to
carve your own here
.
Baking cookies
for my nephews first birthday party - I can't believe he's about to turn one!
Caviar manicure
- I was really excited when I saw this new nail technique (and it looks great!) but was disappointed on application. It only lasted one day, and the little balls started falling off almost immediately.
Hello Kitty lust
- I saw these lipsticks in Superdrug and immediately bought one because of how cute the packaging was. As a lipstick it has no staying power at all, but it does brighten up my dressing table!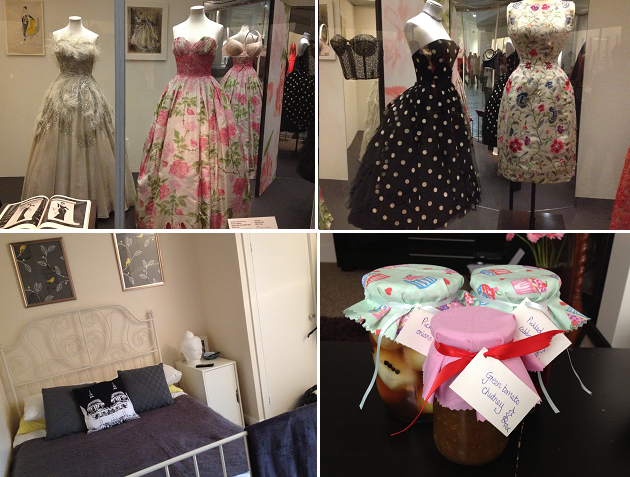 Checking out dresses
- At the V&A. I went to see the ballgown exhibition with some friends and was just obsessed with some of the dresses. I wish we lived in a time or place where I got to twirl and dance in full skirted frocks occasionally!
Bedroom mini-make over
- The bedroom was the only room we hadn't done anything to since we moved in, so I decided to give it a quick mini makeover: new bedding and curtains, new blankets and cushions, and new artwork. Easy peasy!
Pickling!
- It's that time of the year again! If you want to make your own pickles and chutneys for Christmas then you need to get a wiggle on - God, I sound all domesticated and old don't I?!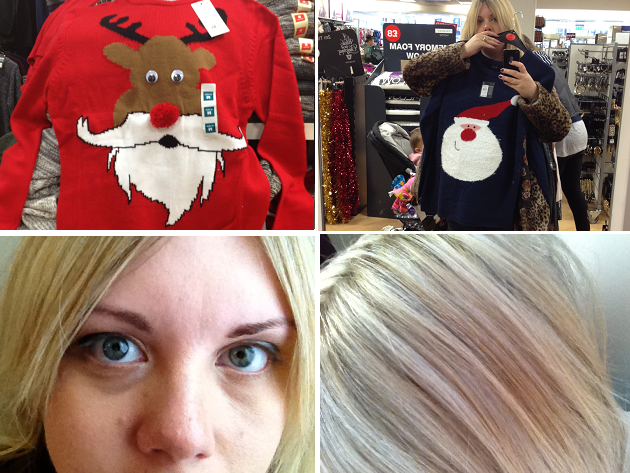 Feeling festive
- In Primark! Primark have got a great selection of Christmassy jumpers instore at the moment - early I know - for both men and women. In a slightly-ironic-but-secretly-awesome way, I really love a good Christmas jumper but because you can wear them so little they just aren't worth the money. These Primark ones are the solution!
New eyebrows
- I had my eyebrows shaped at the Benefit brow bar. More expensive than a quick wax at my local salon, but the results are totally worth it.
New hair
- I've been trying to get myself pampered as much as possible before bubs arrived, so I also had my highlights redone. Next on the list is a relaxing pedicure and a massage or two - I'm reliably assured that in a couple of weeks I won't have anytime to do these things so I'm making the most of it!
Love Tor xx