Hi guys,
Yesterday, for the first time in months, I popped down to Primark. They have some amazing things instore: all of their Christmas dresses, presents, and even decorations...Somehow I managed to spend £70 without even thinking about it! I picked up a gorgeous gold party dress (post to follow), 2 blouses, 3 necklaces, a cushion for my living room, and an oversized travel bag for my trip to Berlin next month.
But as always, the thing that left me most besotted were the shoes: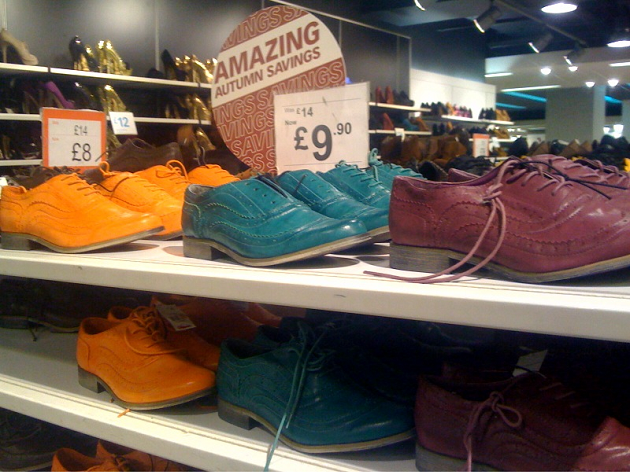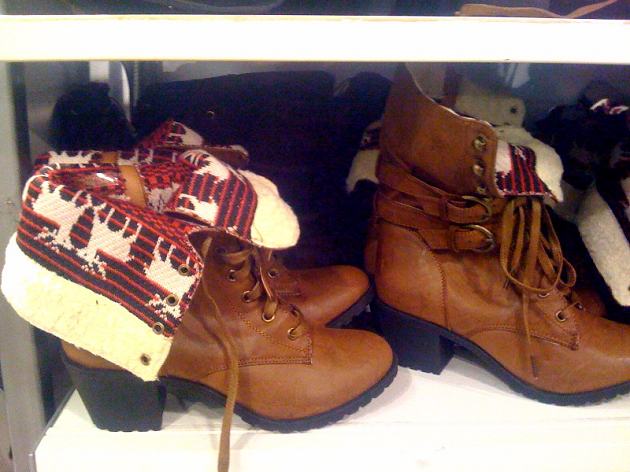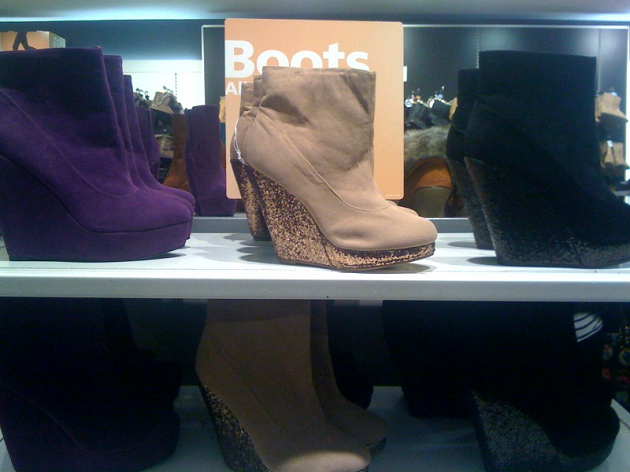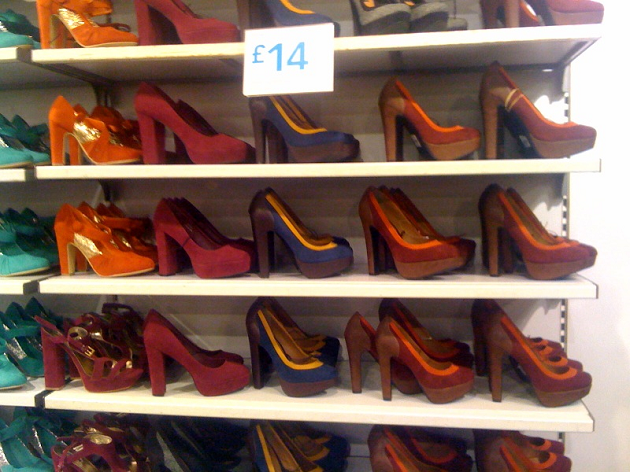 I love the tan boots with the reindeer lining: perfect for cozy winter walks. I actually almost got these for Berlin too, but resisted because I've ordered a gorgeous pair of boots from Sarenza instead, and I'm just waiting for them to arrive. For-sensible wear the rainbow coloured brogues were also fabulous: great for livening up the black opaque tights we'll all be wearing from now until next May!
Alot of the party heels were covered in too much cheap glitter for my liking, but I really liked the wall full of rich berry shade seude-like heels in the last picture. Refreshly, they looked comfortable too given their relatively low heels.
Sorry for my long absence last week, but it was for a very good reason: my little sister gave birth to a very handsome little boy (named Bertie Gerard) and as I was her birthing partner, I abandoned the blog to be with her every step of the way. It was worth every minute!
Love Tor xx