Hi guys,
A quick Saturday post to share the outfit I wore today to pop for a long walk around the shops with my beautiful niece and nephew (and their mummies, of course!) I was really pleased with the way this outfit turned out, given I had less than 10 minutes to throw it together. It was the right mix of casual and fancy, if you ignore the biscuit crumbs I had lovingly rubbed into my leggings, of course: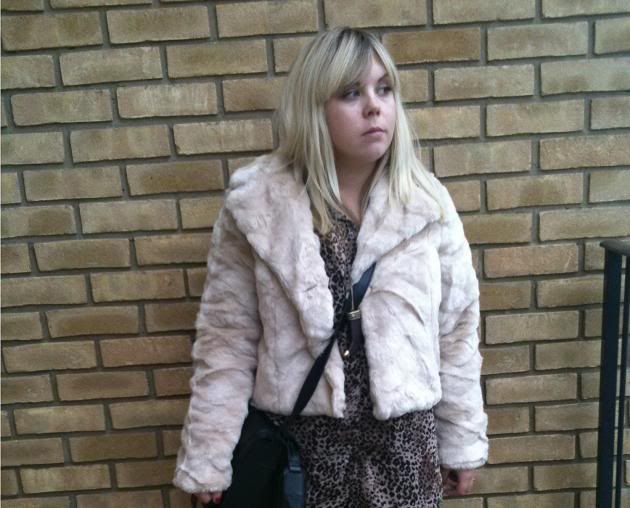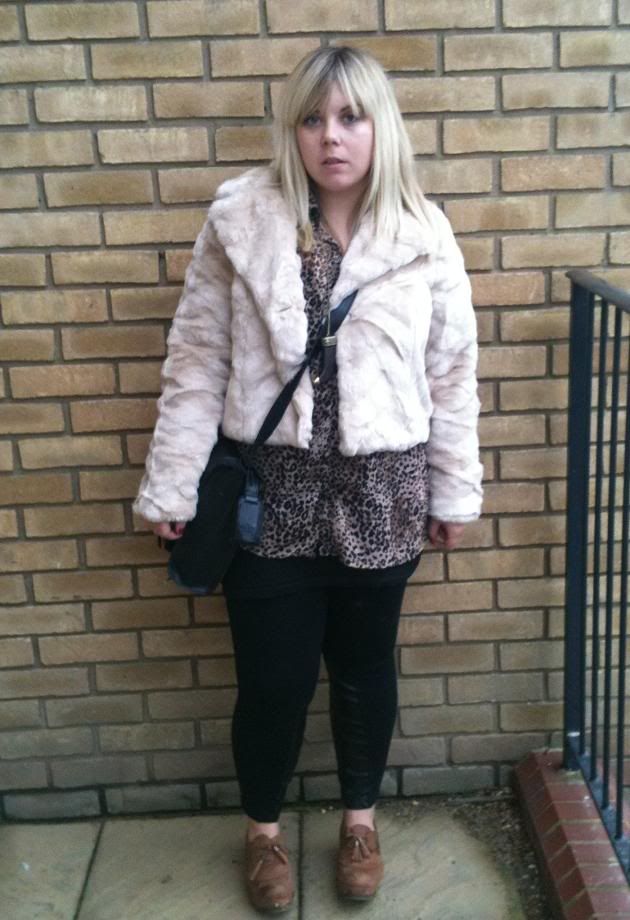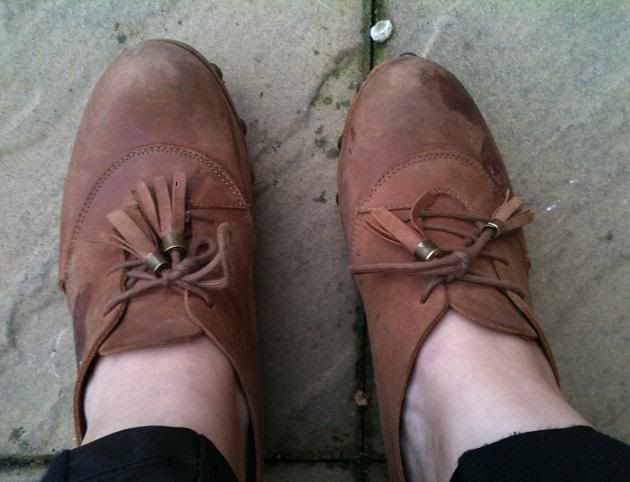 I'm slightly in love with my new jacket, which is from
AX Paris
. When I picked a cropped fur jacket from the dazzlingly wide selection of dresses and jackets on their website, I envisaged myself wearing it over flippy party dresses this Christmastime; and it will look amazing with my new gold festive frock. But I've surprised myself by loving the way it looks casually too: it really smartens up blouses and leggings (my staple lazy weekend wear) and I can see myself wearing it over and over again this winter. It's super-warm, it fits like a dream, and it feels as soft as a newborn puppy too! I'm so fussy about new additions to my jacket collection, and it's not like me not to have a minor criticism or two, but I really can't think of anything negative to say.
I teamed the jacket with a long-line black vest and my leather panel leggings from Topshop, a leopard print blouse and tooth necklace from Primark, my Friis & Co satchel (c/o Sarenza) and my beaten up old clogs (also from Topshop). These clogs have been worn to death and they really need throwing away, but they're so comfortable and easy to slip on that I just can't myself to get rid of them!
I'm experimenting with growing my fringe out at the minute, but it's reaching that awful in-betweeny stage that always drives me back to the hairdressers to have the fringe cut back in. And ignore the unmovable bags under my eyes: that's what you get from sharing your flat with a newborn baby for the week!
Love Tor xx