Hi guys,
Do you ever have one of those rare days when you leave the house and think "actually, I look pretty good today?" They don't happen to me that often (I'm more likely to have an "I hate my entire wardrobe day") but today is one of those lookin' good days!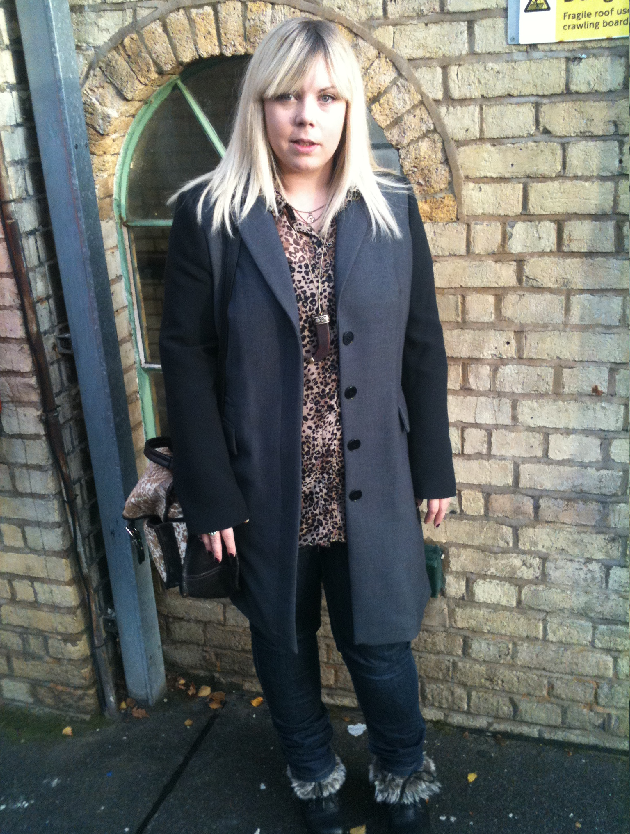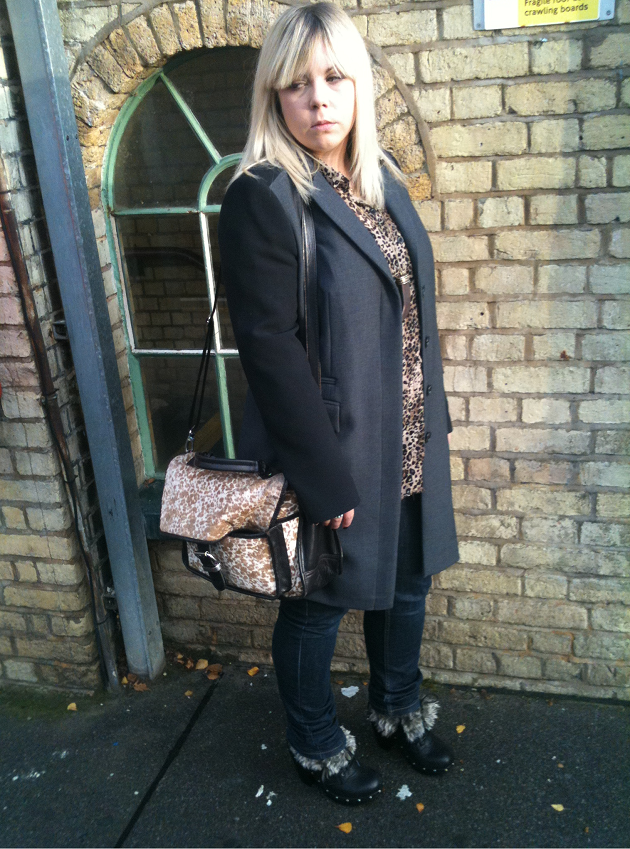 Let's start with my yummy new boots from
Sarenza
; one of two pairs that arrived this week. They're by Rocketdog (not a brand I would ever normally look at) but I just fell in love with these clog ankle boots and their furry trim. They're so snug and cozy, they would be just perfect for clopming about in the snow! Until next Tuesday, Sarenza are having "
7 frozen days
" on their site: the cold weather is causing their prices to shrink, with discounts of up to 50% off available!
The other new aspect of my outfit is the coat which is Jonathan Saunders/Editions at
Debenhams
. I have admired this coat from afar for a while, but thought £115 was a little too expensive. However Debenhams are currently running their Christmas spectacular, with up to 40% off many lines, and this coat was one of them! Now just £69, I snapped it up yesterday, and I'm completely in love with it!
The rest of my outfit consists of my Betty Jackson Black satchel (also from Debenhams), a blouse and necklaces from Primark, and jeans from Topshop. Expect to see several variations of this outfit in upcoming months, because I am completely in love with it!
Love Tor xx