Hi guys,
Last week I was invited to Paris for the La Redoute press conference next week and I was gutted (truly gutted!) to have to say that I couldn't attend. Sob, sob, sniffle! But getting and rejecting that invitation did make me have a little peek at the La Redoute website for the first time in a little while, and for that I am a very grateful young lady, as I've just fallen in love with the
La Redoute Christmas collection
.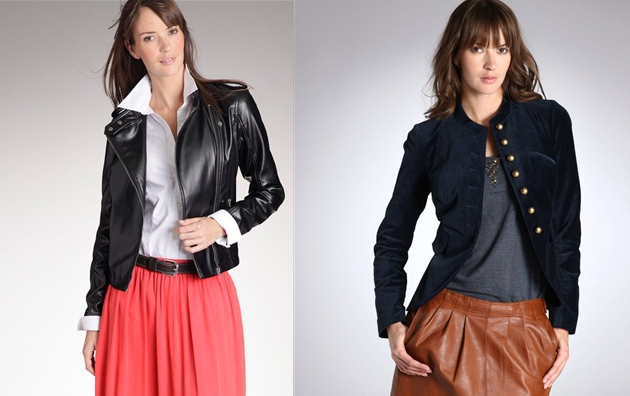 It's so refreshing to look at a brand's Christmas collection and not be confronted by an array of cheap sequins and lurex dresses. Whilst they definitely have their place (and the big Christmas dress post is coming!) actually, the festive period is about so much more than just parties: think cozy lunches, walks in the snow, and eating chocolate until you feel sick. And the La Redoute Christmas collection definitely reflects that.
I currently have a leather addiction, so I love the tan leather skirt, and have a minor obsession with the slightly shiny leather jacket: it's actually leather so smart you could wear it for work, as well as at the weekends - what's not to love?!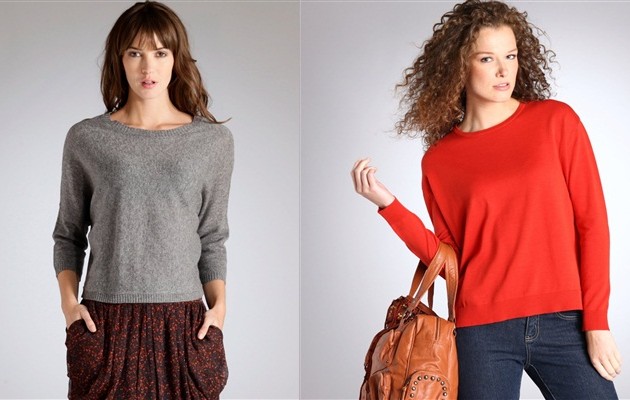 Grey cashmere jumper for £47.40? Erm, yes please! If I don't have one of those in my Christmas stocking next month, I will be a seriously disappointed girl! The orange Merino wool sweater is even cheaper at £31.50. It's amazing that you can find such incredible quality garments for such low prices: it just goes to show you don't always have to spend the big bucks to get the best quality.
Realistically, of course, if I was going to write a post about what we
really
wear at Christmas it would be full of pajamas. But when I make the effort and dress to impress over the festive period (whilst still being comfy and cozy of course) these are the kinds of outfits that I will be wishing I was wearing.
The thing about La Redoute is that it's accessible and desirable. My personal sense of style is at least ten degrees scruffier, but this is definitely the kind of look I aspire to. It's just so damn chic and French! Sigh....and if I were going to Paris next week, I'd be able to tell you about all things French first hand.....
Love Tor xxx