I know its the middle of winter, we're all fat from Christmas, and it's no time to think about swimwear, but my heart skipped when I saw the designs from handmade swimwear range
"We are Handsome".
And that's no mean feat given that I usually despise swimwear in all of its many evil forms. But these swimsuits are good looking (you could say handsome) not too exposing, and the prints are to die for!
They're versitile too: I can imagine each one of them looking as good in the city with shorts as they will on the beach.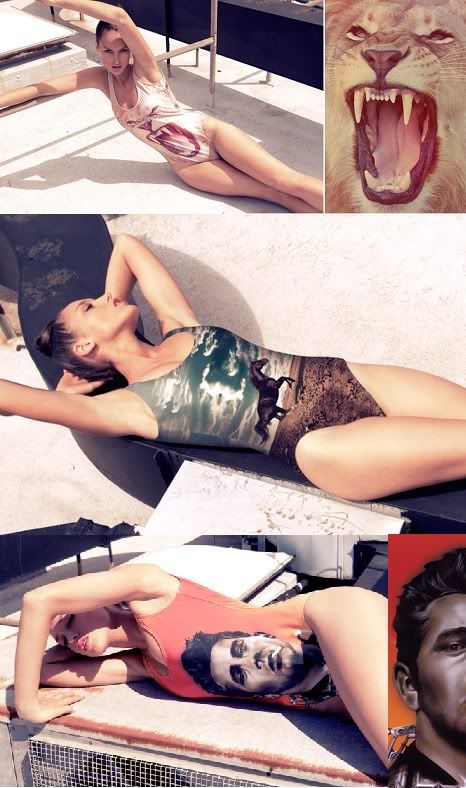 Above: The Africa, The Arabia, and The Hollywood. These are my favourite 3 of 7 equally interesting designs.
Each piece is made by hand, with the highest quality polyester lycra, printed with high density inks using a placement sublimation process. Each of the designs is limited edition and handmade to order, and although they aren't particularly cheap (coming in at £99) it seems worth it to avoid the risk of wearing the same boring itsy bikini as everyone else on the beach!
I think this could well possibly be the coolest swimwear i've ever seen, and wearing something this awesome will definitely stop you worrying about your body on the beach: you'll be too busy thinking about how amazing your swimwear is. And I can almost guarentee someone will say you look handsome!
Sadly they are only available up to a UK size 12 but have no fear: The diet starts in January so that I can definitely squeeze myself into one of these next summer!
Love, Tor xx
PS - Don't forget to enter my
super awesome Christmas giveaway
!!