Hi guys,
Last week I used the Christening as an excuse to do a little make up shopping. I headed straight to the Chanel make up counter in Debenhams, and felt like a kid in a sweet shop. I had a faceful of Chanel make up on my wedding day, and when I can afford it, it's my preferred premium make up brand. But that doesn't mean this post is biased - I promise!
This time I replaced my foundation, and had a new lipstick and lipliner,and tried a sample of their newest mascara too. Before I go onto the product names and details, here are the pictures: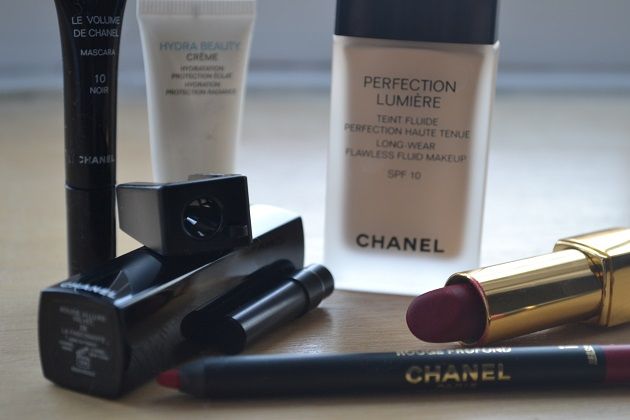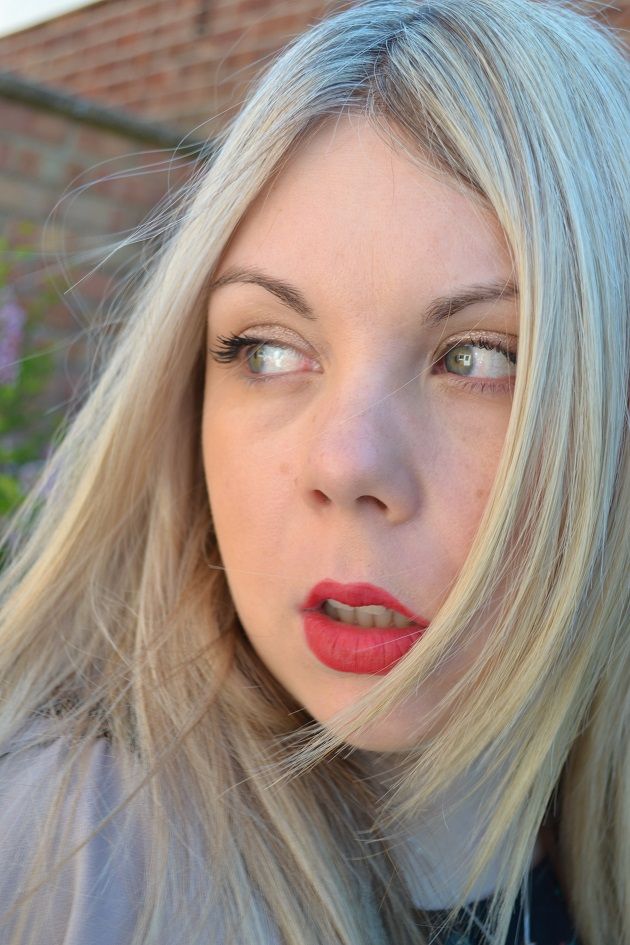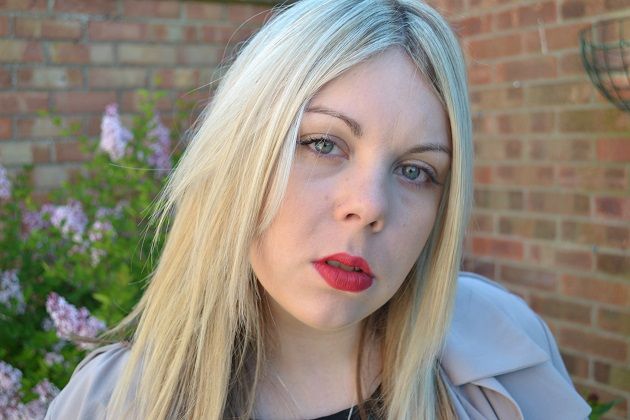 The Perfection Lumiere foundation is the replacement for the Matt Lumiere foundation I used to wear. (This is shade 020 - Beige) It has the same light coverage but more sheen, meaning that it gives my skin a really healthy glow. It feels rich and light when you apply it, and it blends quickly and easily.
The lipstick and lipliner were an impulse buy whilst I was at the counter (I only went for a new foundation!) but once I'd tried them I liked them so much I knew I'd be taking them home with me. The lipstick is the Rouge Allure Velvet and it is a perfectly matt creamy lipstick. I don't like a glossy/shiny lipstick so this one was perfect for me: it has no sheen at all. In fact, I've never tried such a matt lipstick and I'm now completely in love with it!
Finally, although I didn't buy it (I'd already spent enough money on make up for one day!) I tried a sample of the newest product in the Chanel make up range: the Le Volume de Chanel mascara in shade 001: Black. I usually swear by the DiorShow mascara as the most volumising on the market, but this one was just as good! My lashes were long, thick, fully covered, and it stayed on all day.
You can buy a full range of Chanel make up at
www.debenhams.com
here.
Also whilst we're talking about beauty, I'd like to heartily recommend Cerys at Stands on Drayton Road to anyone in Norwich looking to get their hair colour done. She did mine last week, and it's the happiest I've been with my colour for a very long time. Two thumbs up from me!
Have you made any changes to your beauty routine lately? And have you discovered any new products you'd like to share?
Love Tor x
Latest on Fabfrocks and Family:
Days out guide - Dinosaur Adventure at Weston Park
Latest on Fabfrocks at Home:
Our new house - The master bedroom