Hi guys,
I love ankle boots. I've been wearing mine for weeks, whilst everyone else has been trying to enjoy wearing their sandals a little while longer! I put them on in September and don't like to take them off until spring springs, no matter what the occasion. That means it's time to search for that holiest of
Holy Grail ankle boots
: a pair that you can wear in the evening. Normally I am fairly boring in my boot selections, when it comes to colour at least. I like uber versatile varieties in black and tan. But when I saw these
gorgeous Irregular Choice ankle boots
combining both metallic red, leopard print (my guilty pleasure) and even a big old bow on the back, I fell a little bit in love.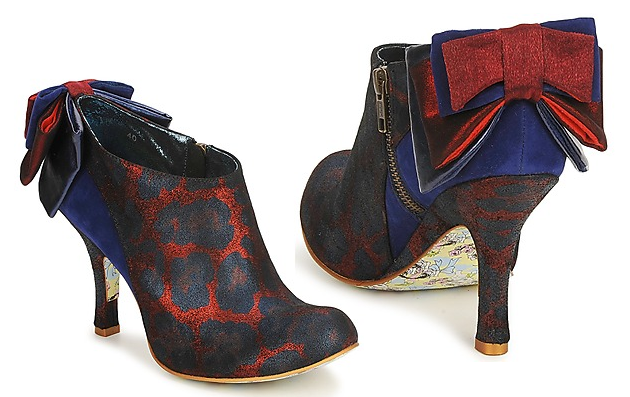 I've always had a soft spot for Irregular Choice shoes. They're always over the top and I'm sure the company motto is why try one trend when you can try three. But that's part of what makes them so appealing. Because I tend to default to a simple black dress for pretty much every evening wear occasion, a coloured shoe is a great idea for adding pattern and interest, and as an added bonus they're so damn comfy! I have several pairs of Irregular Choice shoes and their low stable heel makes them perfect for dancing on all night.
Want to make them your own? You can pick them up from Spartoo for £76.49 (they currently have 15% off!)
Love Tor x
*Post written as part of a partnership with Spartoo shoes