Hi guys,
It has taken me a full month since we got back to sit down and write this post, but we had such a truly wonderful time that I just had to document it here, as well as share the ups (and downs) of taking my favourite little person to the happiest place in the world.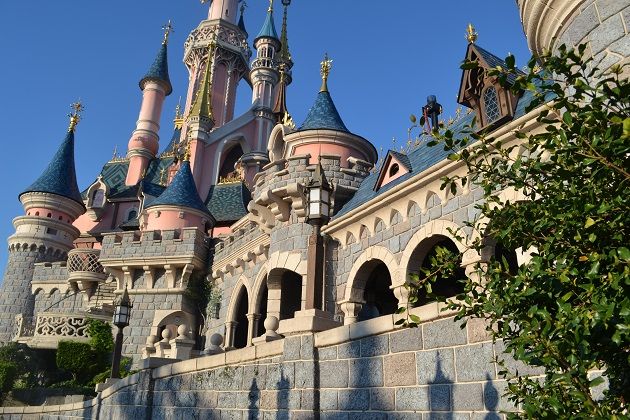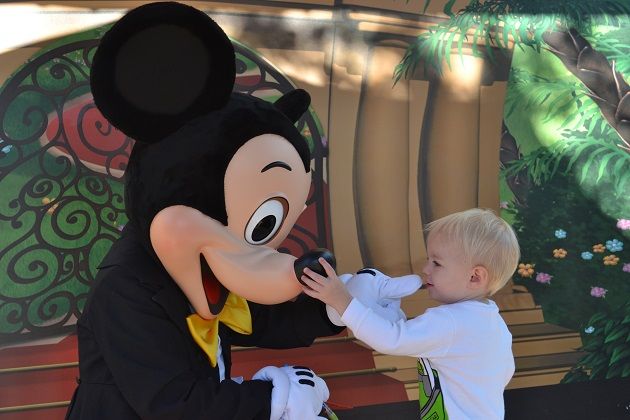 The first thing to say it that we had an amazing time. We are a family of Disney lovers (we watch a different Disney film every week) which definitely helps but isn't a pre-requisite of enjoying a Disney trip. We stayed at the Sequoia Lodge (which is
one of the Disney hotels
) in a Golden Forest suite for 4 nights. This meant we got to have breakfast with the characters and afternoon tea in a separate lounge each day - well worth the price of the upgrade! Wilbur was 21 months old and over the required 90cm tall to ride most of the rides aimed at kids. This made for a much different trip compared to last time, as this time last year he was only allowed on 4 rides. This year we rode dozens!
Based on our experience this time, here are a few do's and don'ts for
travelling to Disneyland Paris
with a toddler: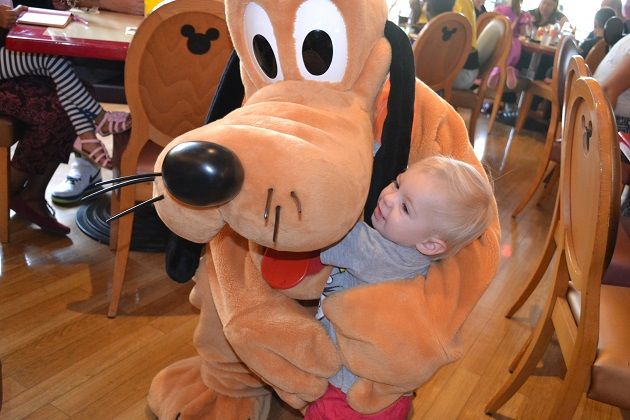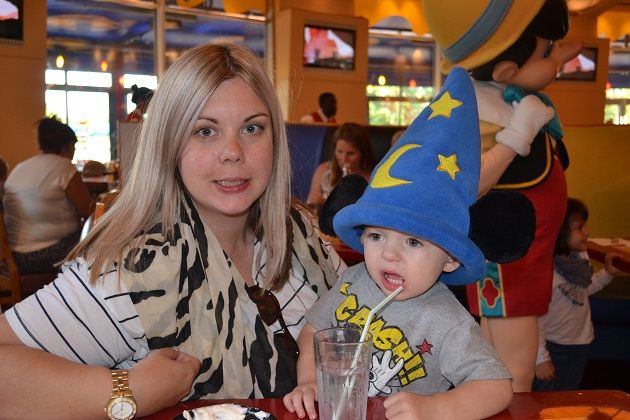 DO dine with the characters if it's within your budget. We managed to have 3 character dinners and character breakfasts everyday. It was the highlight of the trip for all of us, as it meant Wilbur could meet all of his favourite characters (the highlight of his holiday) without having to stand in line for an hour.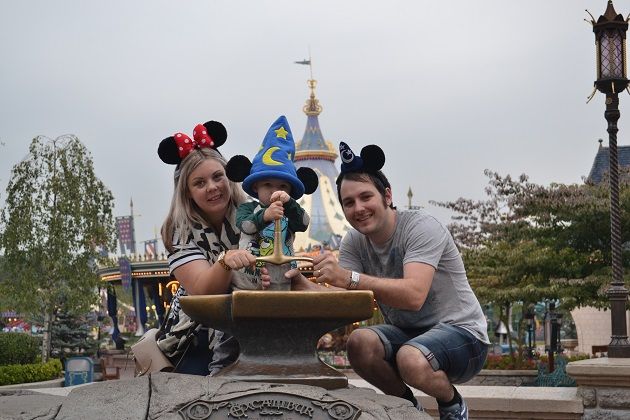 DO make the most of extra magic hours. This is something only available to Disney hotel guests that means the parks open from 8am-10am, giving you exclusive access to Fantasyland and Discoveryland. We managed to ride all of the rides in these areas at least twice every morning! Fantasyland is the section of the park most suitable for toddlers, so this was especially helpful for us, and we loved being able to wander around the almost-empty park taking photos.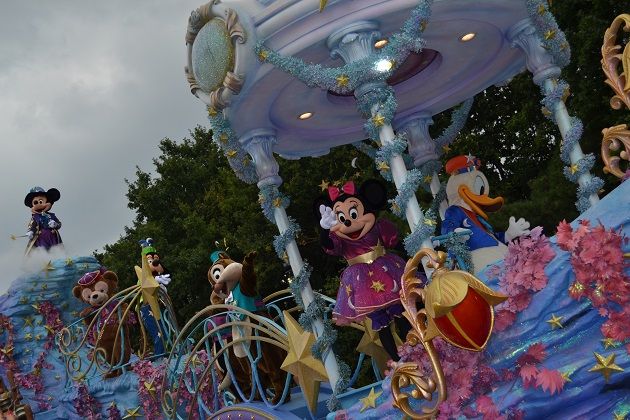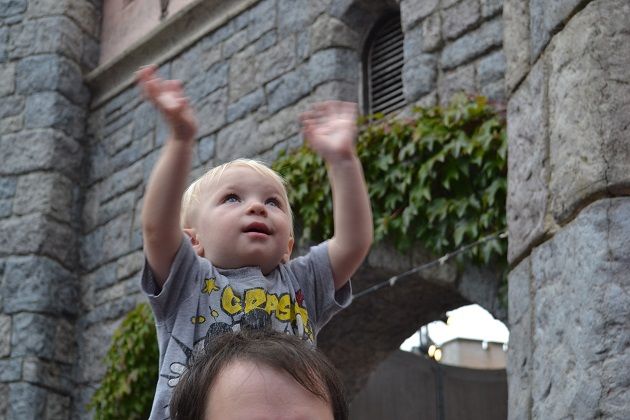 DO see the parades. Yes, you have to wait for a little while to get a decent viewing spot (as we were travelling during the off peak season we actually only waited 15 minutes and had a brilliant view) but the parades are well worth it. Wilbur was sat on Mike's shoulders clapping his hands and waving at all his favourite characters and the moment was so magical that I cried. Happy tears like a lady! It was the highlight of my trip.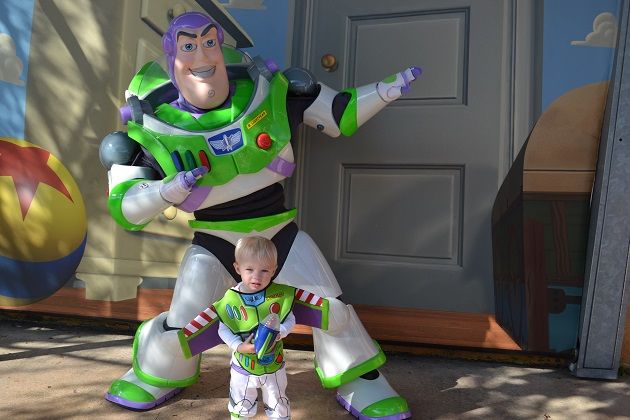 DO take your kids in costume. During the course of our stay Wilbur dressed as Buzz Lightyear, Pirate Jake, and wore a whole host of Mickey outfits and hats. He loved all the fuss and attention her got because of it, particularly on the Buzz Lightyear ride, where the cast members saluted him and called him 'Commander Buzz'. However.....
DON'T wear costume yourself. Children over 11 and adults aren't allowed to dress in costume as it may confuse other guests about who the real characters are (which makes sense when you think about it!)
DON'T worry if you don't get a direct train. Direct trains from St Pancras to the Disneyland resort don't run everyday. We had to change trains at Lille instead and were worried about how we would cope with the pram, the luggage, the toddler and everything else. We needn't have worried: the change was a really easy one (with lifts everywhere!) and we were in the Parks in no time!
DON'T feel the need to stick to an itinerary. That way lies disappointment! At one point we rode the 'It's a small world ride' six times in a row because that's what Wilbur wanted to do. Being lead by him rather than trying to force him into an itinerary meant for a much more relaxed and stress-free holiday for everyone.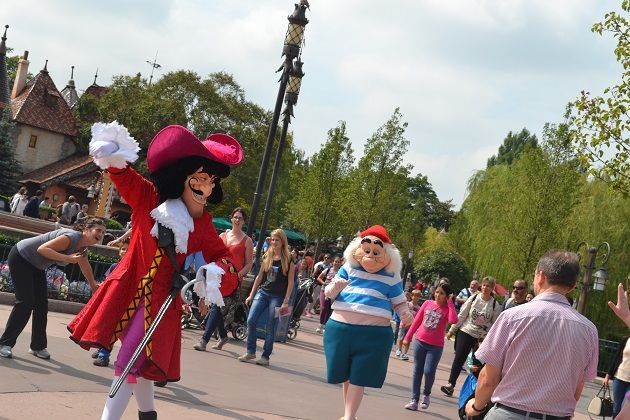 DON'T worry too much about money! The internet can be a dangerous place and when I started doing some research about spending money and the cost of food prior to this trip I was worried we weren't taking enough cash. Yes, food is expensive (but no more so than in any other theme park) and there are souvenir shops everywhere but if you're on a budget I also noticed a McDonald's and there are so many rides, shows and other things to do that you don't really have time for shopping anyway! In the summer months you can even picnic in the beautiful grounds just outside the park. We had a blow out this trip and spent far too much on toys and presents for Wilbur, but I wouldn't feel my holiday was lacking at all if we don't do the same next time.
This was our second trip to Disneyland Paris with Wilbur (you can read about
taking a baby to Disneyland Paris here
) but it won't be our last. I have my eyes on a trip for the enchanted Christmas celebration next year.....
Love Tor x