Hi guys,
I agonise much more over fashion choices for little dude than I do for myself nowadays. Each outfit he wears is carefully considered both for style and practicality. It's important to me that he looks handsome (which he is!) but also that his clothes are durable and that he is able to play in them, run in them, roll in the mud in them. Choosing his winter coat has taken months of internet trawling and decision making. I definitely knew I wanted a nice wool coat with a hood. First it was to be a red duffel coat from Jojo Maman Bebe. Then I changed my mind and had chosen a navy blue duffel coat from Mamas and Papas with a gorgeous checked lining. Just as I thought my mind was made up however I saw these and, despite the fact they completely blow the budget, I can't stop thinking about them:
Coaters lion coat, 159 euros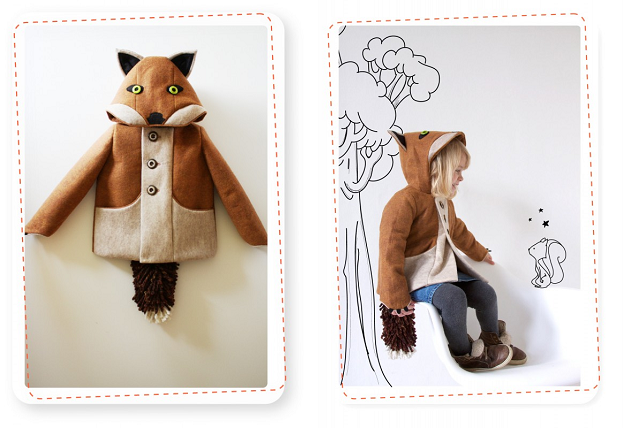 Coaters fox coat, 159 euros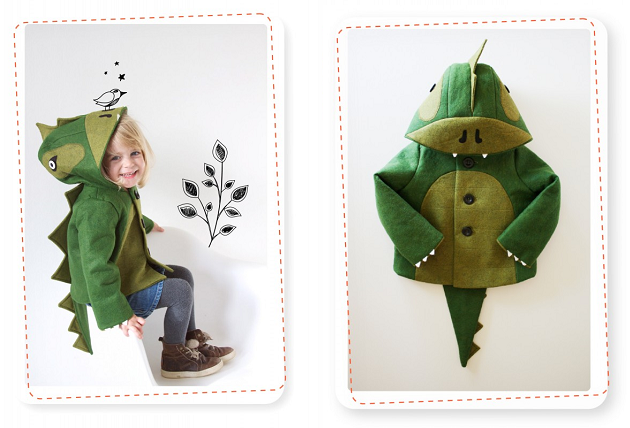 Coaters dinosaur coat, 159 euros
Coaters
handmake all of their gorgeous coats with each one taking between 12-15 hours to make (depending on the intricacy of the design). Each coat consists of between 40-60 individual component parts and so cutting each individual piece and pieces it together is like a labour of love: something I think really shines through in the finished designs. They are truly charming, and each one has its own personality. It is the attention to detail that I really love though: each of the animals have claws on their coat cuffs, all of the eyes are made of vintage buttons. I know I'm gushing but it's unusual for me to become so enamoured with a children's brand. I would love to see one up close! As regular visitors to Norfolk's dinosaur park, I know it would be the dino one for my dino mad little man. However it is the lion one that is my personal favourite: look at the attention to detail in that face and mane!
If your small person comes in lady form then they also have leopard and bunny rabbit versions. All of the coats comes with neutral coloured linings too, meaning that if your little lady is dino mad then there's no reason why she couldn't have the dinosaur coat too!
Admit it: you secretly wish they made them in grown up sizes too! Which animal coat is your favourite?
Love Tor x