Hi guys,
With forecasters predicting a heatwave and record temperature highs for August, it's time to start thinking about how you're going to stay cool. I hate being hot and sticky, which is one of the main reasons why summer is not my favourite season. If nudism were a little more in vogue I wouldn't bother getting dressed at all; even wearing cotton makes you feel warmer! When it comes to heatwave shoes, therefore, I need something that will be comfortable above all else. I want something lightweight and easy to wear whilst still looking stylish and going with everything; enter these
gorgeous leather flip flops from Dune
.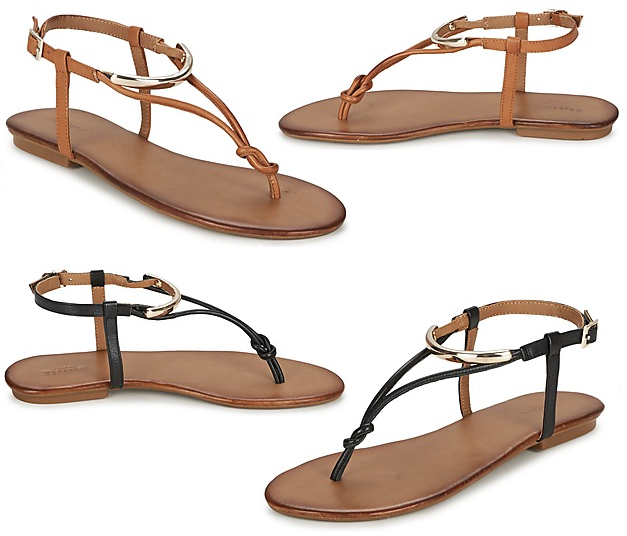 They come in black or tan (the tow most versatile of all the shoe colours) and I actually like them so much it's hard to choose which is better. I've
had shoes from Dune before
so I know they're going to be comfortable, and I have such an obsession with gold detailing on anything. I do have other summer sandals, but I tend to buy them with chunkier straps; these will satisfy my need to not feel like I'm wearing shoes at all!
Do you have any tips for coping in the heatwave? Other than install a pool in your garden or head to the beach, of course!
Love Tor x
*Post written as part of an ongoing partnership with Spartoo shoes