Hi guys,
Wow, it has been a long time between blog posts! Work has been hectic (definitely a good thing) and sometimes real life just gets in the way. It suddenly seems much more important to spend my downtime playing games and running around outside with Wilbur than it does to chain myself to my laptop. I've also been busy organising our next trip to Disneyland (which is two weeks away) and my sister's hen do (which is three weeks away). The hen do is a Disney-themed costume party, and I am going as Cruella deVille. Last week I had a practice of the make up: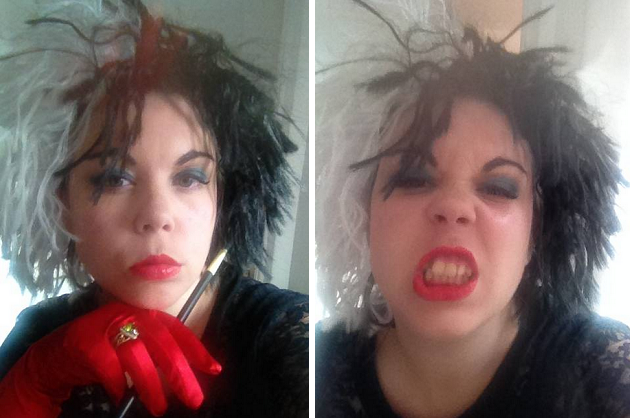 Scary right? The eyebrows have been painted on with eyeliner which means they don't move at all, adding to the overall cartoony effect. I'm also currently in the process of creating a dalmatian print cape from a meter of fun-fur. I'll share the final outfit when it's all ready. Here's what else I've been up to over the past month: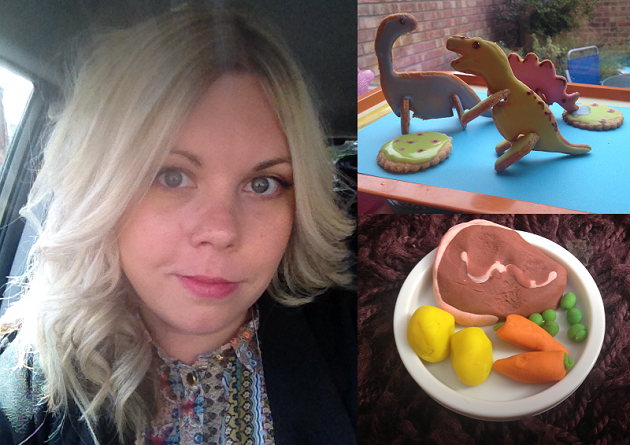 1. I went and got my hair did (the curls sadly, didn't last long - damn my thick and heavy hair 2. Inspired by the magical Mary Berry, Wilbur and I made dinosaur cookies. 3. Dinner, recreated in Play Dough. Just because.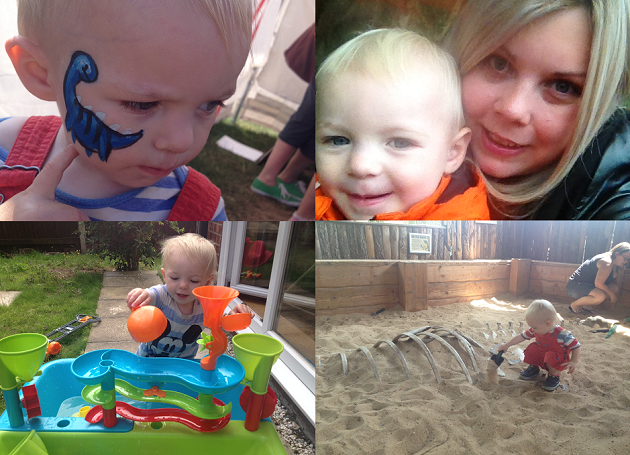 1. Wilbur's first face painting 2. Walking in the woods to gather sticks and stones for painting with 3. Water play in the garden on a hot day 4. Digging up bones at the dinosaur park. We've been outside and having fun every day: for the first time in years, I'll actually be sad when summer is over this year.
Fashion-wise, it's been a pretty light month at my end. I've been far to busy playing outside and making the most of the summer instead of worrying about what I'm wearing: most unlike me, I know. But September is fast approaching - the month of new season fashion, choosing new coats and breaking out all my favourite Autumn outfits. I can't wait!
Love Tor x