Hi guys,
I've got a massive soft spot for French Connection, and statement jackets are my favourite things in the world to buy and wear, so it stands to reason that I would be lusting after this vibrant yellow collarless jacket from
French Connection!
The colour just screams summer, but the shape and style will be perfect for wearing during the chillier days of spring. I love how it's been styled with the white shirt and leather skater skirt, but equally I think it would look great worn my way: with jeans, pumps, and a patterned blouse! It's the look that's pretty much my mummy uniform, but the colour will give it a fashionable edge: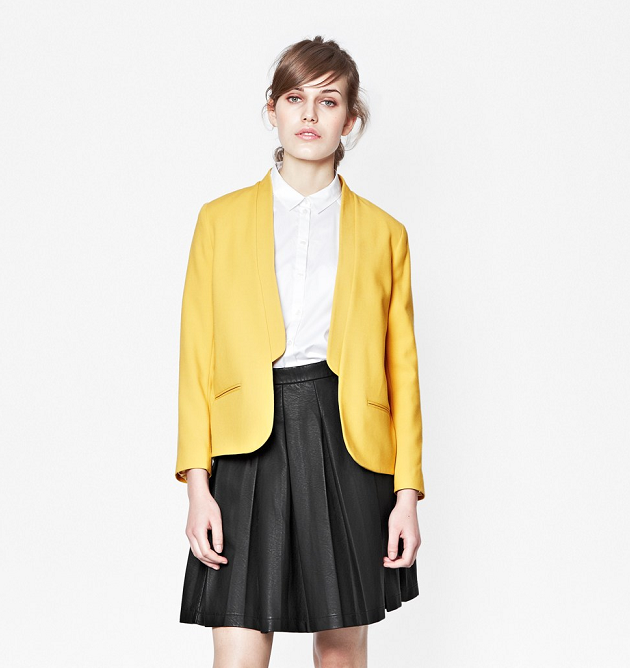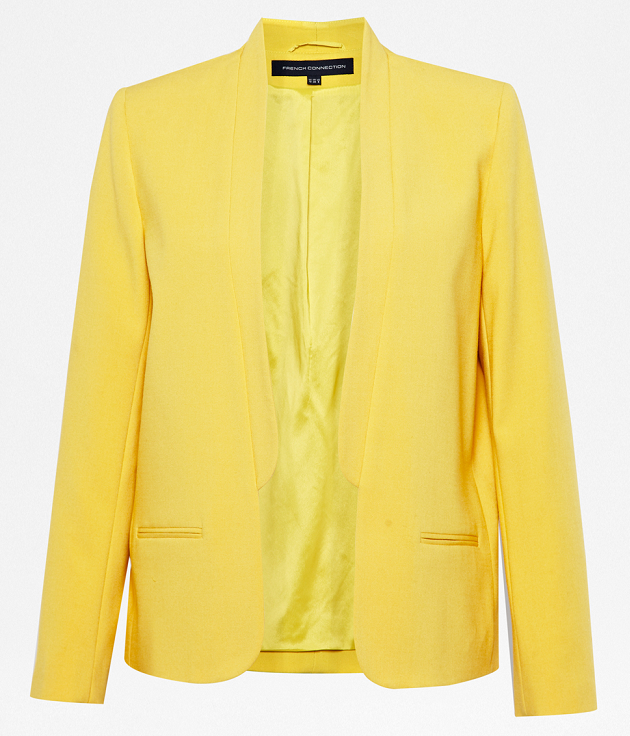 You can
pick the jacket up here at £130.
I popped into my local FC store to try this on this afternoon but it wasn't in stock, so I'm just going to have to risk it and order one: It will be the perfect transitional wardrobe piece and it's too lovely to miss out on! I really am a jacket addict!
Have you got your eye on any new season transitional pieces? Now the weather is starting to hot up, there's no better time to hit the shops!
Love Tor x