Hi guys,
When I was living in Central London, Selfridges was my department store of choice. It was perilously close to my office, and I used to pop in on at least a twice weekly basis: our flat was littered with those trademark yellow carrier bags!
Since we've moved to Norwich (where sadly, there is no Selfridges)
House of Fraser
has become my new tempting poison. Whenever I pop into the city center I park in the House of Fraser car park, meaning there's always an excuse for a walk through the many departments which, in the past couple of weeks, have become a riot of colour. And I am really impressed! Therapy by House of Fraser in particular always has something that I covet, and the Linea Weekend range is fast becoming my go-to for yummy mummy everyday wear. Then I saw the latest House of Fraser press shots. And I have fallen in love all over again: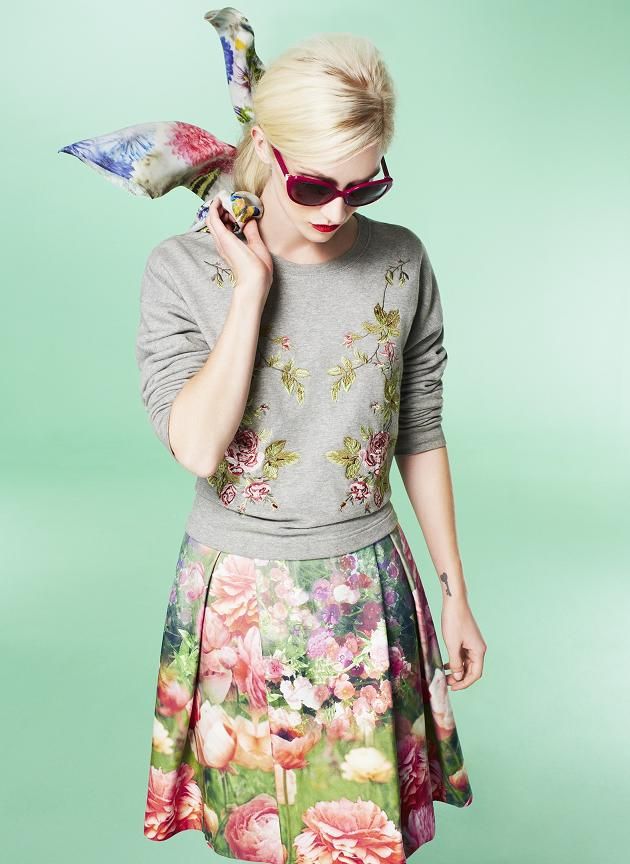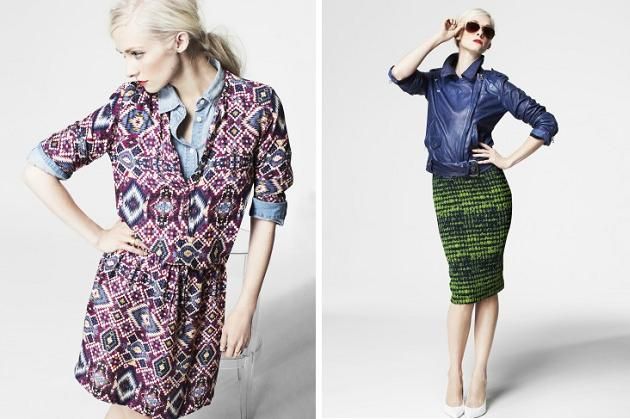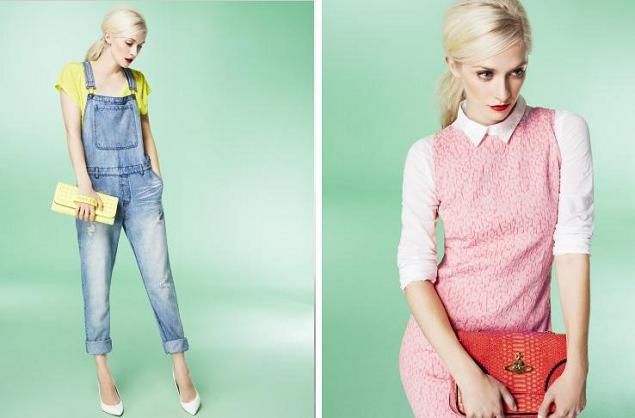 Image 1: Embroidered grey sweater £195 McQ, Floral prom dress £115 Untold, Bird print scarf £30Dickins &Jones
Image 2: Denim shirt £55, Aztec printed shirt dress £50 both Linea Weekend
Image 3: Blue leather biker jacket £1,115 Acne Studios, Neon green check midi skirt £79Mary Portas Image 4: Denim dungarees £65 Noisy May Yellow logo t-shirt £35 Biba Yellow studded 'Poppy' grab clutch £30 Therapy
Image 5: Pink jacquard printed shift dress £150, Linea White shirt £59, Mary Portas Coral bag £225, Vivienne Westwood
I really haven't ever seen the appeal of dungarees until I saw this image: but teamed with the elegant heels, pop of yellow and the clutch I think they have a grown up appeal that I'd really like to try. They'd be fabulous for wearing during summer day trips: so stylish but practical at the same time! The image that really makes me lust though is the floral combination of the sweater and the prom dress. I need to have that sweater, and I want the scarf to tie in my hair too! House of Fraser have brought their 'A' game for this Spring: I might have to take to parking somewhere else, or I'll be in danger of bankrupting myself!
Do you have a favourite department store? Which is your department store of choice, and why?
Love Tor x