Hi guys,
Two posts in one day? It's been a while since this has happened! But I just got an email from Dorothy Perkins that was too good not to share! Dorothy Perkins are offering £10 off when you spend £50 or more online until midnight Saturday. To take advantage of this offer, all you have to do is follow
THIS LINK
and enter the code YOUR10 at checkout.
This offer couldn't have come at a better time for me: we are going on holiday in 8 weeks tomorrow, and so far I haven't actually bought a single item of new holiday kit for myself (despite the fact that I've brought Wilbur everything he needs. and more!) I love
Dorothy Perkins
, so I'm seeing this as a sign that I should start my holiday shopping right now!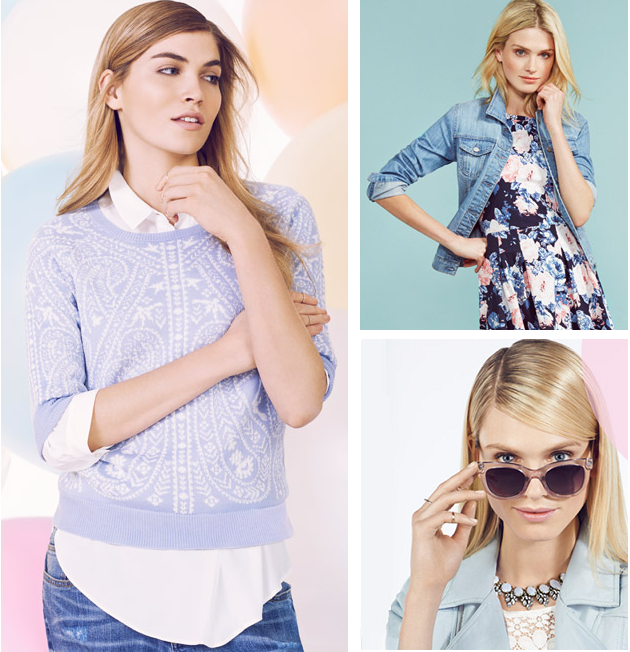 On my list are a light denim jacket (I'm usually a blazer wearer, but I figure a denim jacket will go with everything), a couple of floral maxi dresses, a lace blouse to travel in that can double up as a beach cover up, and some light wash jeans for wearing when we take day trips. I already have some gorgeous sunglasses and a lovely pair of leather flip flops, so at least my side of the suitcase won't be completely empty!!
Have you got any holidays coming up, and have you started shopping for them yet? I always think planning a holiday is half the fun, and I just love packing my suitcase before we go. Bring on the shopping!!
Love Tor xx