Hi guys,
You know what it's like when it's early and you throw on anything: especially when you know the weather is going to be warm! Well this morning I threw on a dress, adding a bag and matching shoes (the easiest way to achieve coordination) and left the house. Only to step outside and realise that the skirt is so short, and the fabric so shiny, that it looked like I was wearing lingerie! Here's what I mean: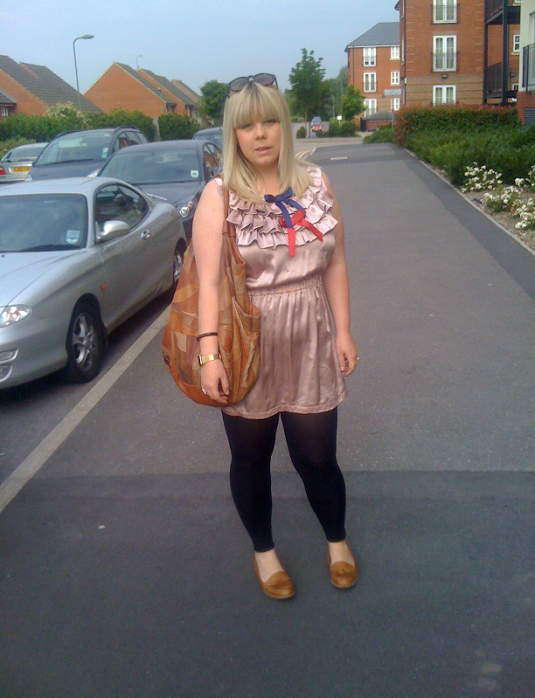 The bag is old Dorothy Perkins, the shoes are New Look, and the dress is Topshop. I do love this dress though: i'm a frills and bows kind of gal!
Oh the power of the simple outfit and the sleep deprived eyes: not my finest look! The reason? Well because Saturday was my hen 'do, and i'm still feeling a little tired and bleurry eyed! It was worth it though: we went to see Pricilla Queen of the Desert (which is fabulous!) and then played games and drank cocktails into the early hours. I didn't think to take an outfit picture: I was having too much fun! But here's a couple of rough party shots: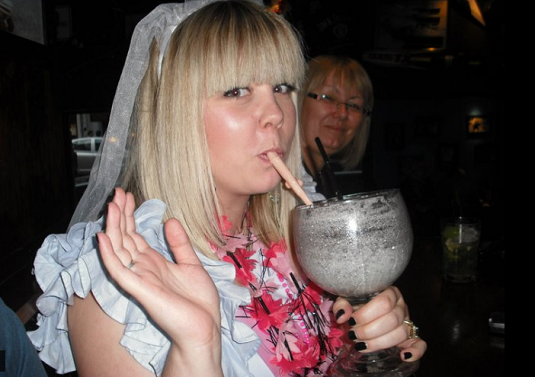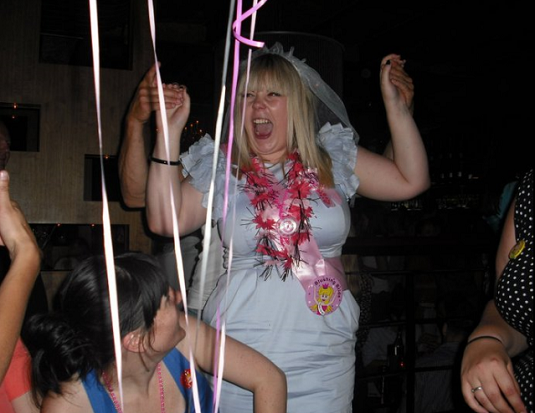 I wore a blue French Connection dress with studded heels and a black and gold Marc b bag. I accessorized with a sash, veil, L plates, and more hen night crap than I have ever seen in my life: it was fabulous!
Love,
Tor xx