Hi guys,
A couple of weeks ago,
So Feminine
got in touch and asked me to take part in their style challenge. I was given £50 and asked to find a bargain buy for within that budget. And I would say my mission was a resounding success! I immediately hit the ASOS sale, and I found this gorgeous orange dress for just £18: a massive bargain! Its the lightest, softest silk fabric with unusual lazer cut details and assymetric draping details on the neck (the draping and cowl neck actually reminded me of Vivienne Westwood) Anyway, here it is: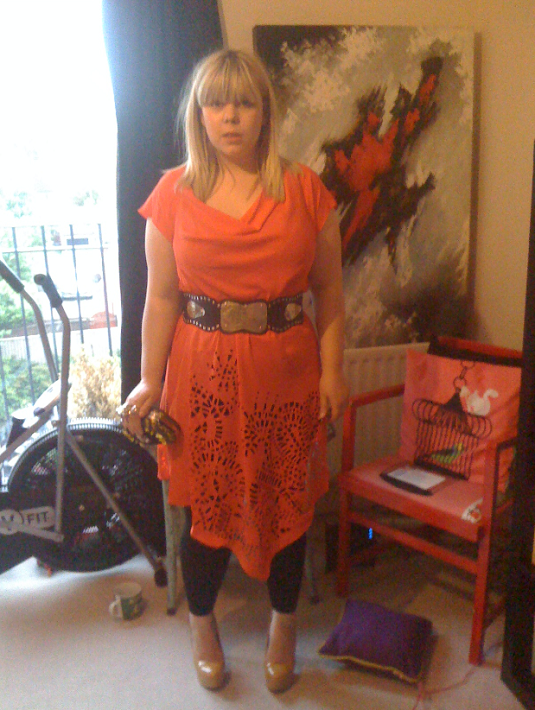 I've teamed it with my black studded belt from Warehouse: it looks much better when you cinch in the waist. I them added crazy high mustard platform shoes from New Look and my knuckle duster clutch bag by LDS.
I actually think the dress would look much better with black shoes, but I don't have high black heels: only wedges. However I got such a bargain on my dress for this style challenge that I have enough change to hit the shops looking for the perfect shoes to go with it!
Love, Tor xx