Hi guys,
If you had to choose just one item from your wardrobe that you had to wear everyday for a week, what would it be? I know some people (most people!) would say jeans. But my answer would have to be a
little black dress
. In fact, i'm wearing one right now (teamed with a tan belt and brogues).
Black dresses
are my wardrobe staple, my go to item in any situation. I have black dresses for work, black dresses for dinner, black dresses for big nights out. I even have slouchy casual black dresses that I wear at the weekend: such is the strength of my addiction! It's the one item of clothing I would recommend every woman had in her wardrobe: think about it, what can't they do?!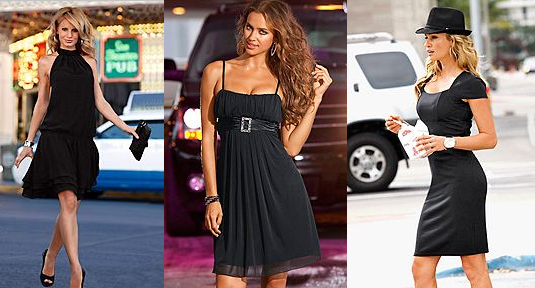 A selection of dreamy LBDs from
freemans.com
Picking the right little black dress is another matter though: and much harder than it looks! With that in mind, here are the three rules I follow when picking (another!) LBD to add to my collection:
1. Pick breathable fabrics. Yes it costs a little more, but either you're wearing it to a wedding or to a meeting, polyester gets sticky, sweaty, and doesn't feel good for anyone!
2. Ask yourself if you'd wear the style in another colour. I am often tricked into thinking black dresses look good because the colour is flattering and hides a multitude of sins. But the fit might not be the best! If you can try the dress in another colour (which will make it easier to see the shape and cut) then do!
3. Finally, is it versatile. Yes, it looks great teamed with those leopard print platforms. But how would it look with pumps and a big bag if you wanted to wear it to head to the office? If you're looking for a dress with a good cost per wear ratio, make sure you can wear it everywhere!
Love, Tor x
*This is a sponsored post from
Freemans.com