Hi guys,
Although knee high boots have their place (more about that later in the week) I've always been in the ankle boot obsessive camp. I love my ankle boots, and they look just as great with skirts and dresses as they do with skinny jeans. I also love quality boots: you wear your boots day in and day out all winter long, so I think it's important to pick a pair that are good quality, made of soft and supple leather, and ultimately, so comfortable you can wear them all day. Enter
Jones the Bootmaker
, and some frankly delicious ankle boots! Jones have a deserved reputation for making quality and well made boots that will last you forever. The selection of
ladies boots
on offer left my mouth watering. Here are some of my picks: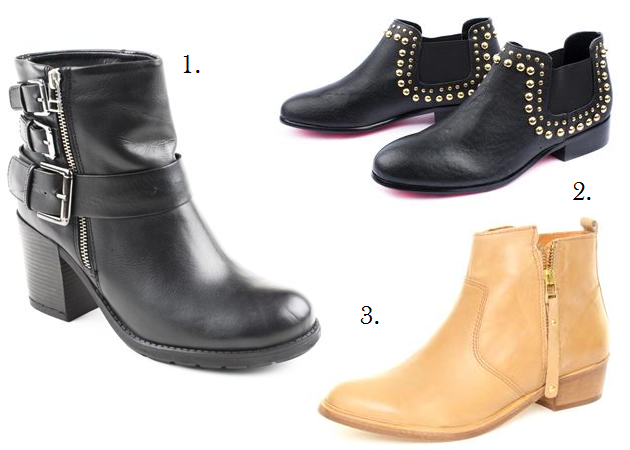 1.Jones the Bootmaker Olso Boots £89 (Was £110)
2. Betsey Johnson Sadie Boots £49 (Was £100)
3. Jones the Bootmaker Overton Boots £79 (was £99)
The best thing about buying new boots at this time of year is that (as shown from my selection) some of the best pairs have just been reduced and can be found in the sales. So if you've been making do with last years boots and are feeling a little bit fed up with them, now's the perfect time to go and get a new pair instead!
I'm giving serious consideration to buying those studded riding style boots (despite the fact that I really don't need any more winter shoes)! Which ones have you got your eye on?
Love Tor x
*This is a PR collaboration