Hi guys,
I've been very lapse with my sale shopping updates, but I just couldn't resist a peak at the
final clearance sale from French Connection
. With discounts of up to 70% there are some incredible bargains to be had across both fashion and home ware.
I love French Connection: it is one of my go to shops for evening wear, but their casual day wear is gorgeous too and perfect for smartening up my mummy act! Here are some picks from the best of the final clearance sale online: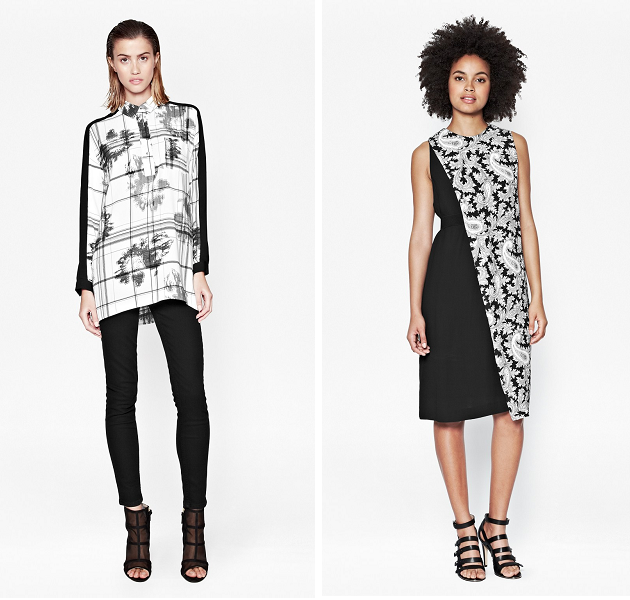 Wilderness collar shirt (was £75 now £25)
Paisley crepe party dress (was £120 now £36)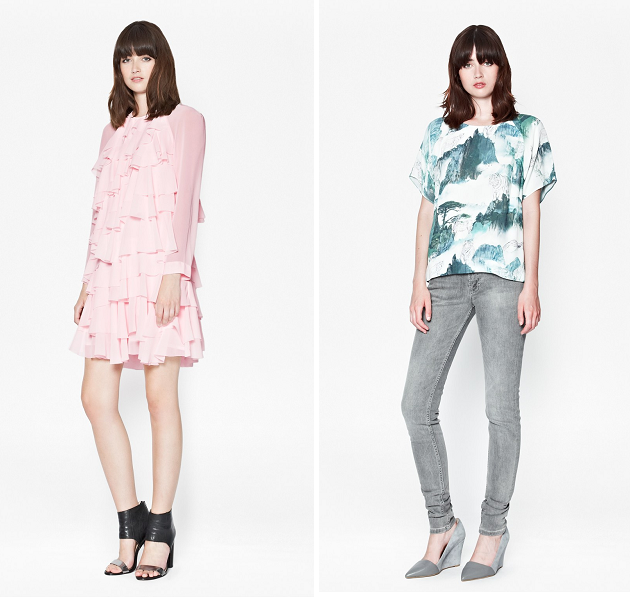 French frou frou dress (was £160 now £48)
Misty mountain top (£65 to £32.50)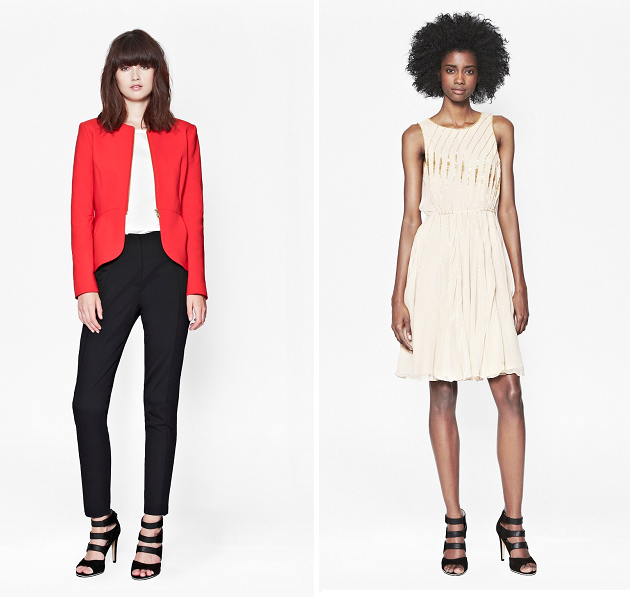 Romeo stretch fitted jacket (was £145 now £101.50)
Atlantic wave flared dress (was £190 now £57)
The thing I most like about all of these pieces (and a lot of the French Connection collections) are that they are relatively seasonless: I tend to wear the same clothes all year round, adding layers rather than introducing a whole new wardrobe. (with the exception of the height of the summer, when staying cool becomes the order of the day and anything goes!) But you could definitely buy all of the picks above and wear them well into spring: a much smarter way of sale shopping than buying a coat or boots that will only get a month's worth of wear!
I especially love the vibrant red shrunken blazer. A blazer with jeans and a crepe tee or chiffon blouse is pretty much my go to outfit: a wear a variation of it everyday, all year round. This seasonless piece could be worn for work wear, casual wear, or could even be thrown over a frock for laid back evening wear: definitely what I'd pick if I could only choose one thing!
Have you had any sales bargains? Are there any shops you've found have been incredible this sales season?
Love Tor x