Hi guys,
It always amazes me just how many people forget Valentine's day each year - not because I think everyone should celebrate it, simply because it is shoved down our throats from every angle! Every advert on TV, every shop with hearts and flowers in the window, every second press release I've recieved for a month...You might not like it, or choose to celebrate it, but you certainly can't forget it!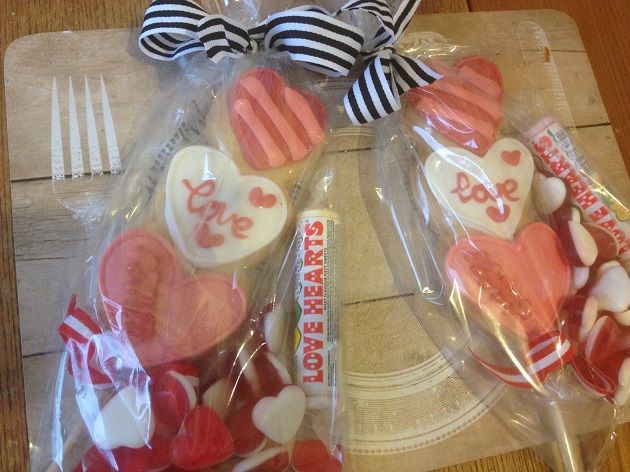 I'm not big on Valentine's spending, and some of the press releases for suggested gifts I've received this year are, frankly, weird (coca cola baseball cape or extra thick welly socks, anyone?) but I have made little bags of goodies for my two lovely gentlemen: love heart sweets, gummy sweets, and cookie pops adorned with stereotypical love hearts popped into clear bags and tied up with a ribbon. Each bag cost around £1.50 to make and they'll be gone by Saturday lunchtime, but I just think this holiday, of all holidays, really shouldn't be about money and spending.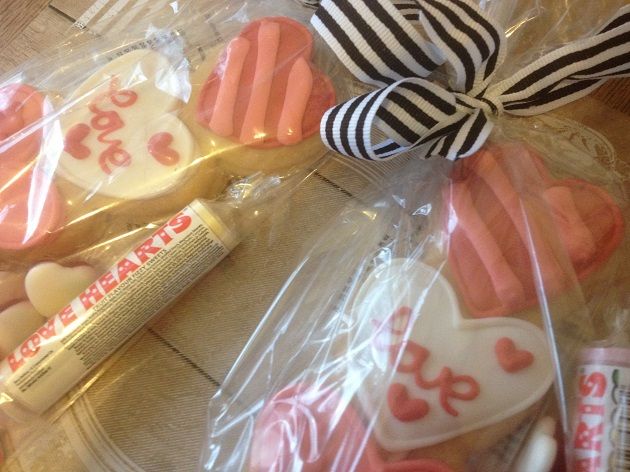 I hear a lot of people say that they don't believe in Valentine's day because they don't need one day to tell someone that they love them. Lucky them! I love Mike very much. But frankly, when you both have busy jobs and a toddler running around, an occasion that reminds you to take some time out from the seemingly endless stream of things to do and spend some time together is also very welcome.
I'll be spending my Valentine's Day at the cinema watching this season's most hotly anticipated new release which so far has received rave reviews.....you guessed it:
Peppa Pig and The Golden Boots!
Wilbur has been looking forward to it for weeks. But as I'll be watching it with my two favourite people in the whole world (and my two valentine's) I couldn't think of anything better!
Love Tor x